Birthday Day Out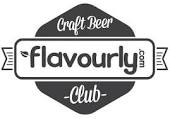 Yet another year older for me as it was my birthday on Sunday. This year, there were no exciting adventurous sporting activities which was probably a good thing as I was still suffering with a lingering lurgy. So, after a chilled morning I opened my birthday presents over breakfast. There was a new heart rate monitor to replace mine which had stopped working a while back, a new rucksack for running, a new running jacket, a mug for cups of tea, some Muc Off and a craft beer subscription from flavourly. I should have fun trying that little lot out in the coming weeks.
We then headed up to a misty murky Nant yr Arian for a little stroll. It was pretty quiet up here today. We barely saw anyone else, just the occasional mountain biker as we approached the Visitor Centre. The Skills Park that they are building is coming on nicely though. I can't wait to try it out next year when it's finished.
After our stroll around Nant yr Arian we headed back into Goginan and the Druid Inn for Sunday lunch. As ever it was lush! The meat is always so tender, the veggies were lovely and plentiful and the usual friendly atmosphere was there too. All washed down with a nice pint of Moho Ale from the Mantle brewery in Cardigan.
After a relaxed lunch we headed into Aberystwyth to do a spot of shopping and buy a few new Christmas decorations. It was then time to head home and put the decorations out. I'll save the photos of the new lights for another blog post though. Thanks everyone for the pressies and the birthday wishes.