Orchid Assortment
Well, Sunday was a fairly dark, dreary and very wet day. Not much of a day really, but it was brightened by an orchid walk in the dunes. Led by Juliet Regan who we already knew from Beekeeping it was an interesting introduction to the world of orchids. There was quite a good turn out considering the weather as well.
We couldn't convince Morgan to come along despite the fact that he's doing a project on the dunes at the moment, Anna, Path and I had a nice little stroll in the rain though and saw hundreds and hundreds of orchids.
Bee Orchids
Northern and Southern Marsh Orchids
Although I have to admit that it's still a little difficult to tell these apart, not helped by the fact that they have hybridised as well. Apparently the dunes at Ynyslas pretty much mark the northern most range of the southern Marsh Orchid and the southernmost range of the North Marsh Orchid so it's quite an important spot for them
Leopard Marsh Orchids
This is a variant of the Southern Marsh Orchid that has leopard like circular spots on it's leaves.
Pyramidal Orchids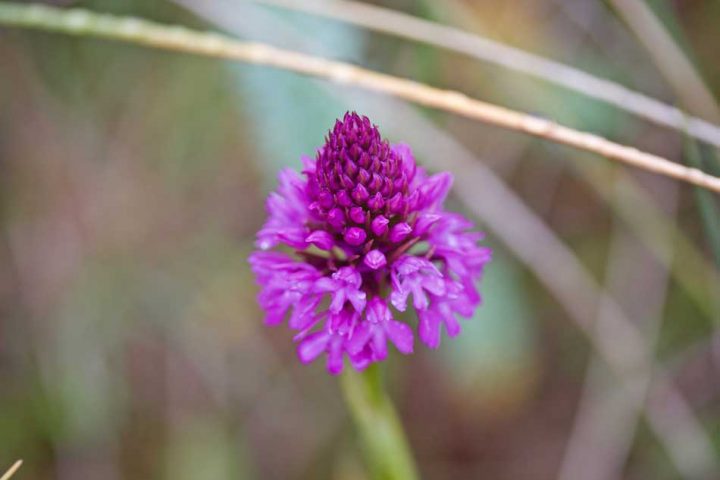 Early Marsh Orchids
We also spotted lots of Adders Tongue ferns and some Sisyrinchium littorale (Shore Blue-eyed Grass)
The ground was also completely covered in Helleborine Orchids and some were almost flowering but not quite. Give it a week or so though and the dune slacks should be awash with the pale yellow of these little orchids.
It was quite a wet miserable day though and we all got soaked, especially Pat who didn't have a waterproof coat despite the fact that I'd told her it was raining!
But at least it was brightened by an assortment of orchids and the walk meant that we got out in the fresh air for an hour or so.