Wales Coast Path Progress
My progress on running around the perimeter of Wales has come to something of a halt thanks to the Coronavirus lockdown.
It's not the end of the world as I was never trying to set any records and never had a time limit in mind either. It's an ongoing project that has taken me several years already and has always been a little stop-start anyway thanks to other commitments, races and the logistics of living a normal life.
It is a bit of a shame though as the weather has been perfect for it over the past couple of months since lockdown began. I also feel as though a few more legs of the journey will start getting me towards a place where the end is in sight. It's still a long way off yet though. According to my rough calculations I still have over 300 miles to run, having covered close to 800 miles so far. That's a lot of running that will still take quite a while to complete, but it does look as though I 'only' have the bottom left hand corner of Wales to go.
Here's an amalgamation of the GPS tracks of my runs so far.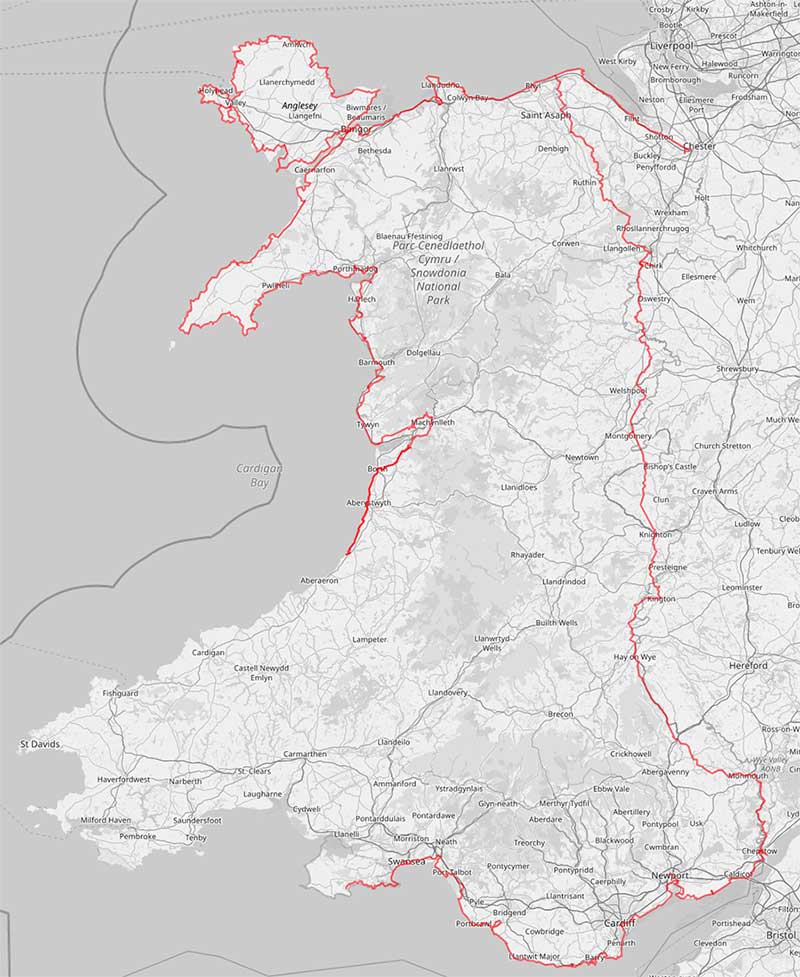 Kinda cool hey!