Storm Dennis Windsurfing
didn't quite manage to get out windsurfing in the midst of Storm Dennis. Time, tides and other commitments just meant it wasn't quite possible. It had nothing to do with the fact that the hailstones would have hurt, the winds were crazy and it would have been a little scary out there on my own!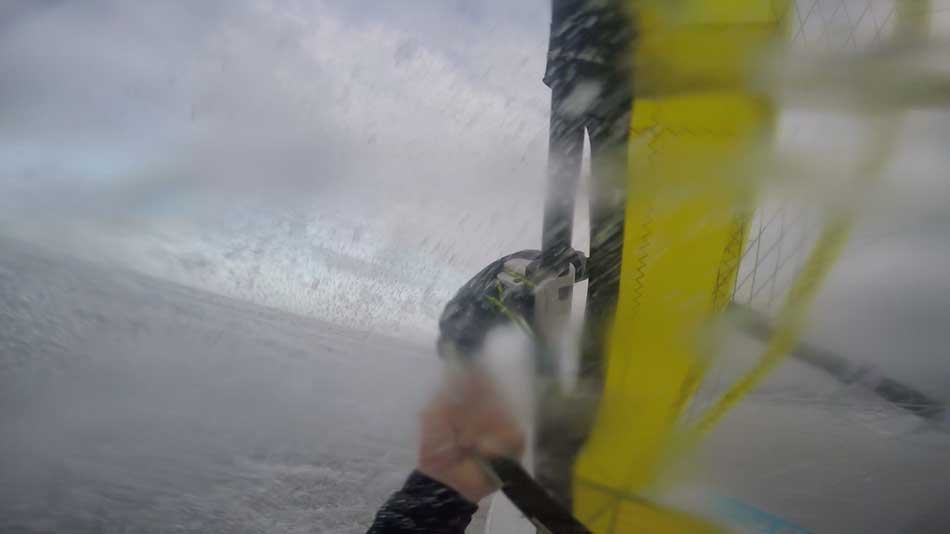 Things had calmed down a little today though and there was even some blue sky here and there so I headed over for a play in the sea. It actually all turned out fine. Nicely powered for a while on my big wave board with a 5m sail. There were a few big lumps of water out the back and a few nice ramps in a little closer. The wind did ease off a little too much after a while though so it was only a short session, but at this time of year that's better than nothing.