Christmas is Coming
It's not long now!!! We've just had a weekend at my parents house for a pre-Christmas family gathering and when we got home it was time to put up the Christmas decorations.
It was the usual sort of visit to my parents house where we took the opportunity to do a few things that can only be done in a city. First stop on Saturday was the Mall for a little bit of shopping. Morgan tried on some clothes and we bought icing ready for the Christmas Cake. I then had to head to a 'travel clinic' in a pharmacy. This was so that I could have a Yellow Fever immunisation, pick up some anti-malaria tablets and have a chat about altitude sickness too. Not all of which was available anywhere near us. All part of the preparations for a Kilimanjaro trek. While there I decided to have a flu jab as well as I had tried to do so here but they didn't have any left. So, all in all it was a pretty expensive visit!
We then went to IKEA, where we wandered around for a while and eventually came out with no more than a jar of jam and some cinnamon swirls! We did have hotdogs whilst there though.
It was then back to my parents for a family gathering and some dinner. As usual, with 4 generations of the family including several 'little ones' it was all fairly hectic, but good fun too. We even had some models to make that my Dad had 3D printed. Mine was a bike. No doubt my Dad will claim that he has 3D printed me a lightweight bike now. Although I'm a little concerned by the lack of a front hub!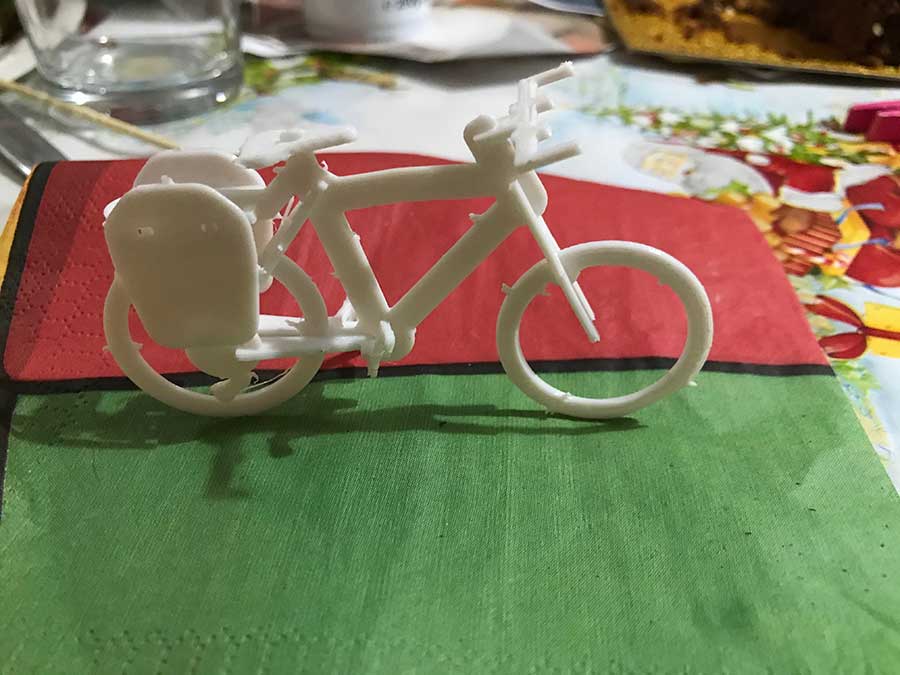 For some reason part of dessert involved playing with our food too!
Breakfast on Sunday was Kaiserschmarrn which I cooked as the others had never had it. It seemed to go down well. Anna, Morgan and I then headed home via Jay's house so that I could borrow a camera from him. The drive home was OK, if a little wet and windy at times.
Once home, Anna and I waited impatiently for Morgan to do his homework and then it was time to get the Christmas decorations out.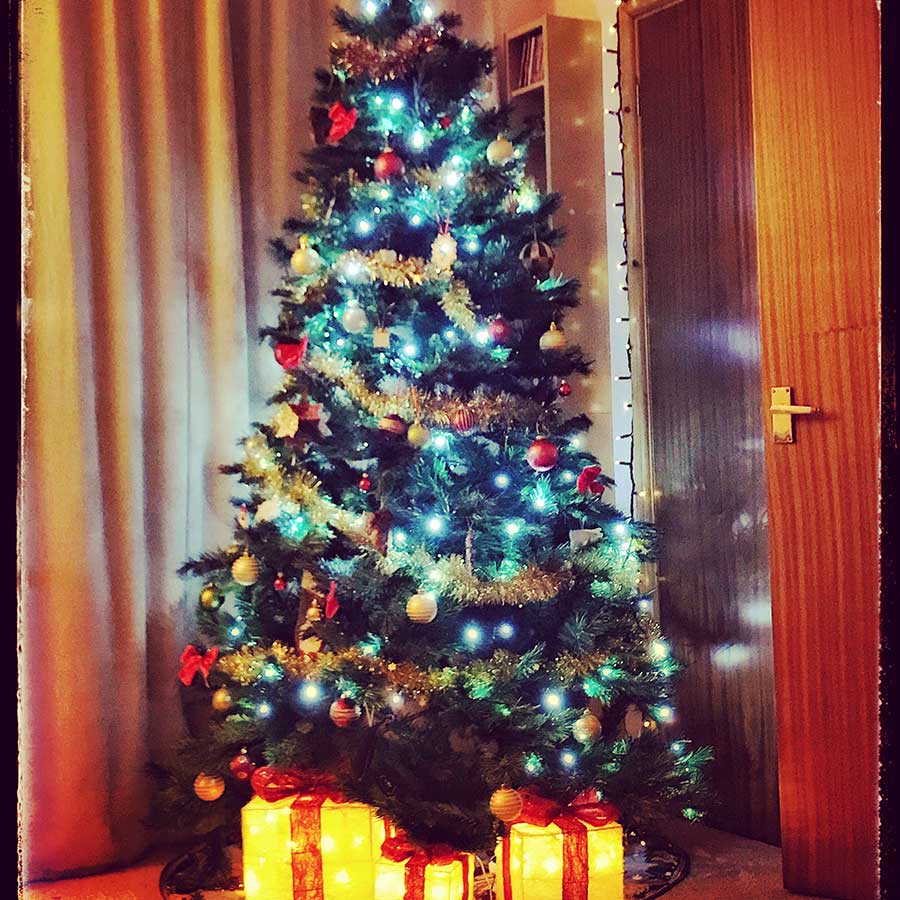 This was accompanied of course by Christmas songs on the TV and a Gin & Tonic. The outdoor lights and giant elf were left for another day as there was a storm raging outside by now.