Blowing away the Cobwebs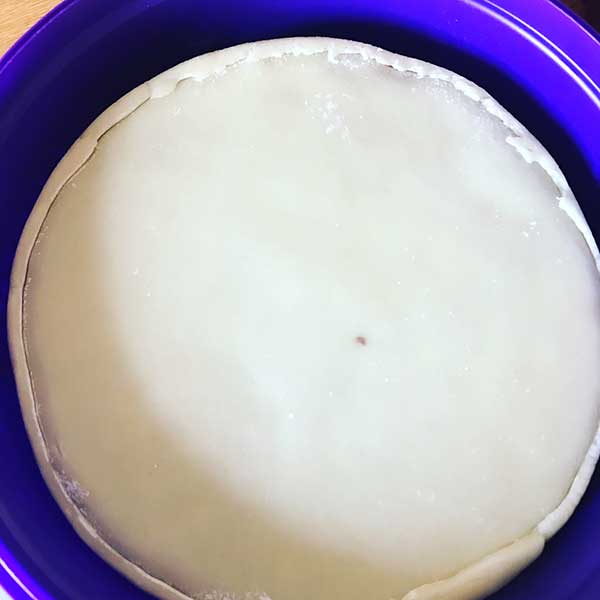 Just a few quick clips from today's windsurf session. I had some sort of lurgy yesterday so didn't feel 100%. In fact, I wasn't going to do much today. After doing some chores and covering the Christmas cake with marzipan (two layers!) I took a stroll over to the beach. It was blowing a hoolie, the sun was shining and at around 7ºC it was feeling quite chilly.
It was also looking perfect for a windsurf session so I just couldn't resist it.
Back at home I was soon into my wetsuit, had my wheelbarrow loaded up and was heading back to the beach. I rigged my 4m sail and my little wave board and soon joined Colin who had just gone out kitesurfing.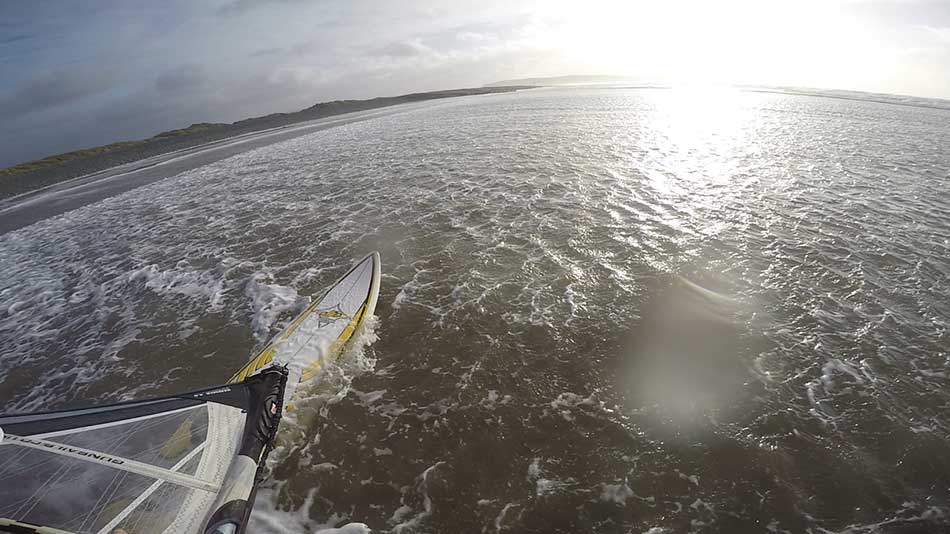 I probably should have riged my 4.5m sail really. It was fine with the 4m but there were some big holes in the wind. The 4m sail is pretty twitchy at the best of times, but it can be quite a handful when the wind is a little too gusty. It was fine but the 4.5m would have given me more range I think and would have evened things out a bit.
Still, I can't complain as the sun was shining it didn't feel cold and I had the beach to myself as Colin had headed off into the estuary.
Morgan did pop over (in shorts and 'T'-shirt). He tried to take some photos but it was too cold to get his phone to work so he only managed this one as he left.
I didn't stay out very long as I didn't want to risk it seeing as I wasn't feeling great, but it certainly blew away a few cobwebs. Back at home it was time to chill for a bit and then Anna and I cooked up a delicious spicery meal. Mmm Mmm.
I was planning to head north tomorrow to the Llyn Padarn Time Trial. I don't think I will though as it's a long way to go for a 30 minute race, I'm not feeling great and it's too windy to get the surf ski onto the roof of the van anyway!