Expensive Habits
"It's a good job you've got an understanding wife"
I seem to be hearing that more and more these days. Not usually associated with spending too much money, but more due to the fact that I'm out swimming in the sea, cycling, paddling or running at all hours of the day and heading off to races or on adventures all the time. This week however it has been more associated with spending too much money – it's been an expensive week.
Time for a new Surf Ski
First, I all but snapped my surf ski on Monday. It was a day with lovely waves, but at some point one of them must have hit a little harder than I thought and virtually snapped the backend of my ski off. I'm exaggerating a little as it is only cracked on both sides across the top and there is a crack on one side beneath the seam as well. The seam has split between the cracks and it is taking on water. I'll try to get it repaired at some point, but it does mean that it's time for a new surf ski.
I'm hoping to try some out on Sunday, but they don't come cheap. The ex-demo and 2nd hand ones I've got my eye on range in price from £1100 to about £2,000 and I have been quoted over that for some other second hand ones. New ones such as this carbon beauty in Scimitar team colours from Carbonology that someone is trying to convince me to buy will no doubt be quite a lot more than that.
Adventures on the Horizon
Not content with spending a considerable chunk of money on a new (2nd hand) surf ski, I decided it was time to book up some adventures for next year as well. It all started when I quickly signed up to the Shrewsbury Quadrathlon for 2020. I've done this race for a few years now and it sells out quickly so once the entries were open I made the most of the early bird pricing and signed up straight away. Don't worry, it was only £44.50, so not mega-bucks there, but it all adds up.
It was only after I'd signed up that I realised it was on September 6th. What's wrong with that you may ask? Well, I was sort of planning on a big adventure next year, heading out to Tanzania to climb Kilimanjaro. I had penciled in a trip that left on September 5th but as that was almost a year away I'd done nothing about it yet. However, these dates would clearly clash with the Shrewsbury Quadrathlon. I had a bit of a rethink and saw that there was a trip to Kilimanjaro that went at the end of February as well. A quick check and that is supposed to be a good time weather-wise for such a trek and to be honest, leaving the UK for African skies in February makes more sense than doing so in September, if only for the fact that the weather here in February isn't the best.
Apparently,
The best months for good weather to  climb Kilimanjaro can be separated into two distinct periods: January to March and June to October. Depending on what you're looking for, both trekking seasons offer different benefits.

The January to March season is generally colder and there is a far higher chance of encountering snow on the upper reaches of the mountain. Although the cold can put off some people, the benefit of trekking during this period is that there are generally less people on the mountain which can make for a more relaxing journey. If you encounter rain it will usually be on the lower slopes, however, above that the skies are generally crystal clear.

The June to October period offers the best weather. Of course, nearly everyone wants to climb when the weather is most likely to be good and this period also coincides with summer holidays in both Europe and North America so if you want the best weather you have to accept that you will be climbing with a lot of other people.

https://www.kandooadventures.com/
Now, you know me, more snow would be a bonus, I don't mind the cold and less people is always a good thing. There was only one thing for it, I could go in February instead. That brought my trip forward by quite a bit though so I'd better start making some decisions and get booking. With the decision made I went online to book the trip only to discover that there was no one else booked onto it yet so it wasn't guaranteed to run. There was however a trip in January with 3 people already signed up that was guaranteed to go so January it was! January??? Arrrggghhhh, that's not long at all, I'd better start getting organised, especially as there is the small matter of Christmas in the way as well.
Expenses
The trip itself didn't come cheap of course. At £1800 it's not the sort of amount I spend on a regular basis, but that's not the start of it. I would be adding an extra £200 to that for a single supplement as I don't fancy sharing a tent with an unknown stranger for a week. The flights needed booking as well which were another £500 or so and then there are plenty of other ancillary expenses to add to that. I applied for a visa which was $50, there will be airport parking, travel to and from the airport and possibly an overnight stay at the airport the night before. I'll need travel insurance that will cover me for trekking to 6,000m. I'll need to hire a sleeping bag and buy some new kit. There are tips to be paid to the porters, spending money to take with me and I would quite like a new camera as well – I don't think my phone will quite cut it for such a trip. All in all it's going to be around £3500 I would think.
A new computer?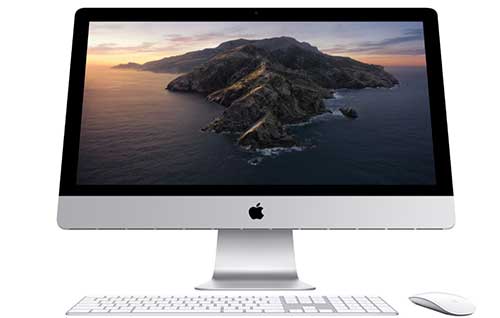 I could do kind of do with a new computer as well. Mine is over 6 years old now and could do with an upgrade. So I was thinking of buying one fairly soon. As a Mac user these don't come cheap either and would set me back around £2500. What with the expenses of a new surf ski and a Kilimanjaro adventure next year I don't think I can quite afford one at the moment. Buying a new iMac as well as the ski and the trek would mean that I would have spent 85% of my annual income in a single week – It's a good job I have an understanding wife indeed!
Luckily, the fact that I tend to buy quite good computers when I do so means that my current 6+ year old Mac is still actually pretty good. I guess it'll have to do me for a little while longer yet.
This blog might be titled 'A Simple Life of Luxury', but at the moment there's something of an imbalance. My income is certainly indicative of the 'modest means' part of the sub-title, but the expenditure seems to be heading a little too far towards the 'luxury' side of things.