Remote Climate Control
It was the coldest day of the year so far today. A chilly -5.6ºC was recorded on the weather station at 6 am this morning. It did rise to above freezing, but only just, topping out at 3.8ºC this afternoon.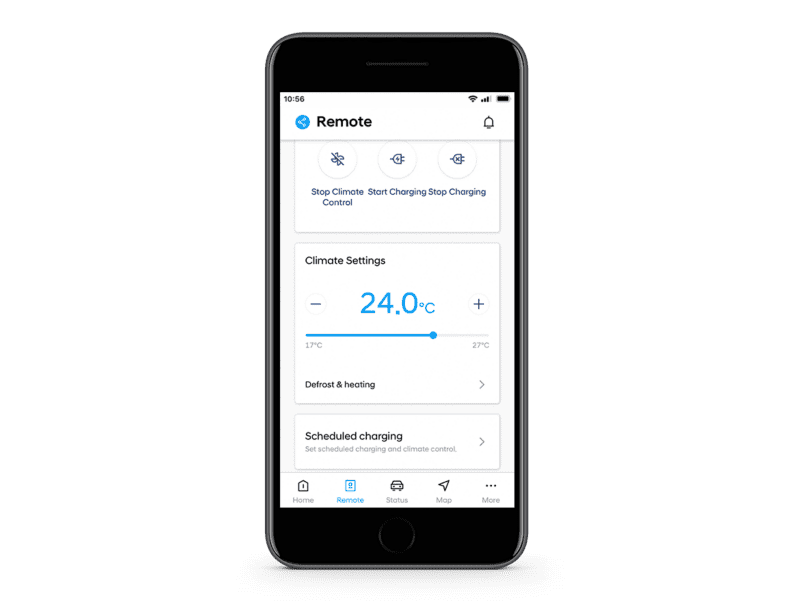 It's quite nice having remote climate control in the car on mornings like that. I was heading off early for a swim so set the car to pre-heat before I got in it. There's no need to start the car to do so. This means there's no noisy, smelly engine running but when I get in it it's 24ºC. There are heated seats, a heated steering wheel and all of the windows and mirrors are defrosted. Lovely! I don't even have to leave the house to start it up, it's all controlled from a simple app on my phone.
I remember the days when I'd have to bump start the car in the ice and snow before I could get it going, scrape everything so that I could see out and then just as I got to where I was going it might have started to warm up!!