Summertime Continues
Summer has continued here in West Wales. For a start, according to the weather station we are currently at 17 days and counting without rain. We also hit a maximum temperature for the year of 31.1ºC recently.
We could do with some rain though just for the sake of the new lawn. Talking of the new front garden, there is a new addition to the fence in the form of a puffin from metal bird.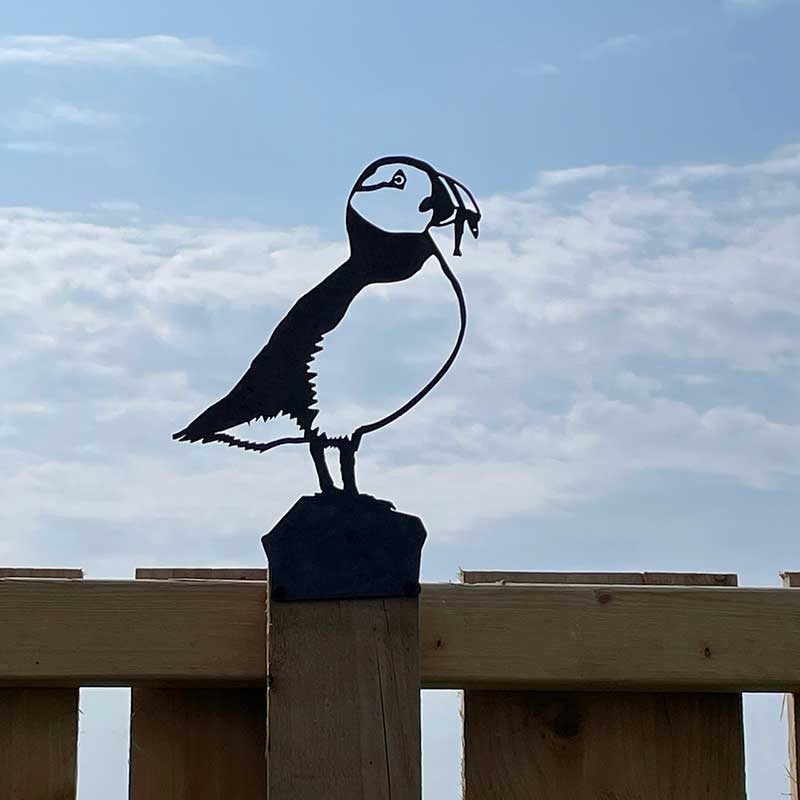 Elsewhere, the garden is looking good and is full of wildlife. I've been spending plenty of time just sat chilling in it which is most unlike me, but it beats sitting on the sofa!
The beach has been busy during the day but I have managed to get Morgan into the sea a few times. I haven't been able to join him which is a shame but I'll be able to soon hopefully.
The sea was really clear for a while as well – as you can see from the photo in Aberystwyth the other day. Unfortunately the day that Morgan decided to go snorkelling he could barely see a thing.
Summertime in West Wales just can't be beaten.