Stretching things a little too far
Stretching my Morning Trail Run
Saturday was a grey, mizzly kind of day for our first excursion for 9 months. Sunday was altogether nicer with blue skies and a crisp autumnal feel. I missed a run on Saturday as I had been a little lazy. I therefore decided to stretch my planned 50 minute Sunday run into a slightly longer trail run around my favourite route.
It was all at a nice relaxed pace, stopping now and then to take photos. I had to take it easy over the slippery ground anyway. The fact that it was covered in a thick layer of autumnal leaves didn't help either. It was all pretty relaxed and easy going.
The trails were lovely and the views out across the Dyfi Estuary were spectacular as always. There was plenty of water in the streams and on the trails and mud everywhere.
Brunch
I may have burned off a few calories but at that pace probably not enough to warrant the fry up that followed. Bagels, Bacon, Black Pudding and Scrambled Egg…. Although I reckon it would have been better with cheesy waffles rather than bagels!
Surf Ski
After that it was off to the sea with my surf ski. I headed north towards Aberdyfi, but the waves were a little bigger than I had expected. It was a big frantic paddling out but once out the back not too bad as I headed towards the Dyfi Bar.
The waves on the bar were pretty big though and one of them caught me out. I paddled to catch it but it was bigger and steeper than expected as it jacked up quickly on the bar. The vertical take off dug the nose of my ski into the water. I didn't quite do a full somersault but whilst almost vertical I had little control and soon got tumbled out of the ski. Instinctively I hooked my toes around my footstrap to hold onto the ski but it soon got ripped away from me. I started to feel the leash tugging at my leg. It just seemed to keep pulling and pulling. Eventually it let up and I swam back to the ski and clambered on.
Stretched and Broken
I had expected to be able to velcro the two sides of the footstrap back together as it is usually just the velcro that gives way. Not this time though as the footstrap had come off completely. The webbing had ripped and there was no way to reattach it. I guess it was fortunate that it was the webbing that had snapped rather than pulling the attachment point out of the boat. My leash had been stretched way past it's limit too. Rather than being a nice tidy coil it was now a long, spindly leash that just got in the way.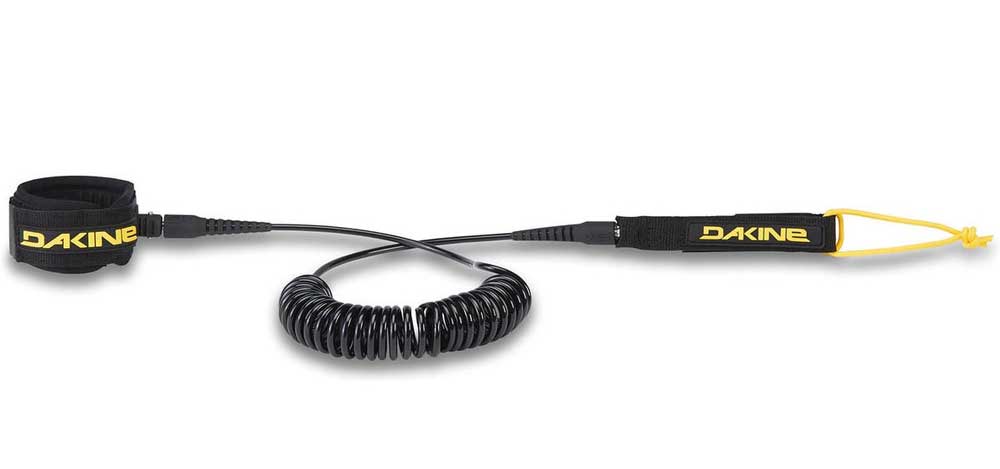 I gathered the leash up, bundled it all into the footwell and started paddling again. What now? I could have just headed home to sort things out, but the tide was now higher than when I started and was breaking on the pebbles. I didn't fancy negotiate a tricky shorebreak onto pebbles without a footstrap and with a leash that was likely to get tangled. Instead I continued with my original plan which was a trip into the estuary, past Aberdyfi and then back.
It was a little weird without footstraps to start with but once on the flatter water it was fine. The wind picked up a little for the return journey – yes, a headwind of course. The waves over the bar were still quite tricky when heading out through them as well. Similarly, catching the waves into the beach without the extra contact point of footstraps felt a little wobbly but I made it without further incident.
The rest of the day was spent chilling and then devouring a lovely roast duck dinner.