A Birthday Crack
With the winds having finally dropped enough for us to put our giant inflatable elf out on Monday evening, it would have been remiss of me not to get out for a paddle on the sea on Tuesday – especially as it was my birthday.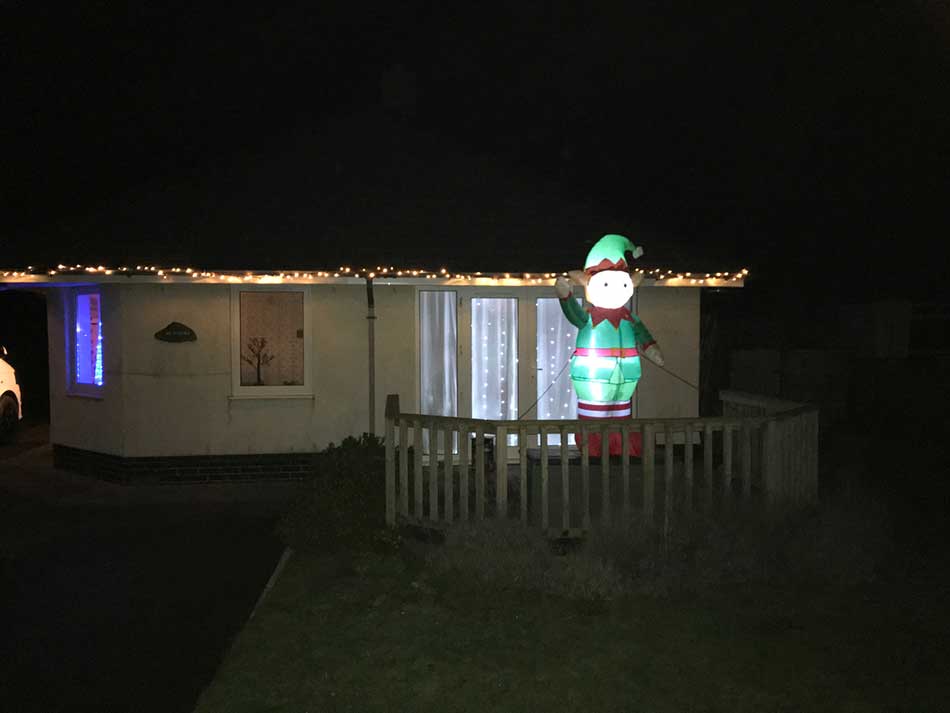 So, that's exactly what I did with a nice little jaunt north along the beach, across the estuary into Aberdyfi and back.
There was a little bit of swell to keep things lively, some chop over the bar and a strong current in the estuary. There were plenty of seabirds around too with large rafts of Common Scoters. There may have even been one or two Velvet Scoters in amongst them. They are a little difficult to tell apart until they flap their wings so I gently paddled through them so as to get them to move. Of course they then flew away from me rather than towards me so seeing the telltale white patch on the underside of their wings still wasn't possible. Hopefully it was enough for the twitchers on the shore to spot the Velvet Scoters though.
It was pretty warm out there as well at around 10ºC so I didn't try out the new pogies I'd had as a birthday present. I'm sure there'll be plenty of sub-zero days to come. They look pretty good and will certainly com in useful for some winter training once winter arrives. 10ºC is pretty warm for this time of year. Last year we had lots of snow. My other main birthday present was also to keep me warm before and after sessions on/in the sea, a nice big cozy dry robe.
What I hadn't hoped for was to find a crack in my ski when I returned home. Not a birthday present I wanted.
I'm not sure if it goes all the way through as there isn't any movement around it if I press it. I didn't do anything today that would have caused it but it looks to me as though it's a stress fracture from repeated bridging and landing whilst going over the tops of waves. I'm going to have to get it fixed as it will only get worse.
One idea that someone has suggested is to cut a hole in the rear deck so as to get access to the inside of the hull. The crack could then be repaired and reinforced invisibly on the inside. The gel coat could be tidied up on the outside and the hole cut into the deck could be converted into a hatch to provide storage space for a dry bag and spares. That sounds like a good idea to me, as long as it doesn't cost too much to do. I don't think I'm quite brave enough to attempt that myself!
No doubt I'll blog about it here when I do get it fixed.