Holiday to Cyprus
We've not long got back from a lovely family holiday to Cyprus. Our first proper foreign family holiday since we all went to New Zealand back in 2012. Rather than go through each day one by one in my usual fashion I'll write a quick synopsis here and then add some separate blog posts about some of the things we got up to.
Most days were fairly similar anyway. There was lots of snorkelling, swimming in the sea, scuba diving, cycling, the odd run, dips in the pool and a chill-out catamaran cruise. There were plenty of ice creams, lots of hotel food and plenty of chilling, mainly in the shade as it was pretty hot.
The Logitsics
We booked it all as a package via Tui and all worked well with that. We were looking for somewhere that would be hot, dry and sunny with warm water, plenty to do and not too lively. A quiet, relaxed but fairly active holiday was what we were after, and that's just what we got. Our destination was the Mimosa Beach Hotel on the outskirts of Protaras on the south easern tip of Cyprus.
We flew out of Bristol airport so that we could stop off at my parents on the way home. This did of course get a little more complicated than first planned as I decided to buy a new kayak (more on that elsewhere) on the way home. This meant that I had to spend a little longer at my parents house so that I could collect it whilst Anna and Morgan got the train home. The car parking at Park Farm was good value and worked well so we were soon in the departure lounge waiting for our flight.
Our flight aboard Mrs Patmore all went to plan as well so we were soon into the heat of Cyprus.
Morgan seemed quite impressed by the temperature when we exited the airport as that had been the thing he wanted most – somewhere hot!
Arrival at the Mimosa Beach hotel was late at night but all seemed to be as we wanted it. A basic room but a nice looking hotel, a nice pool and everything clean and working. It was late though so we went straight to bed.
The hotel turned out to be fine. Nothing special and Morgan and Anna struggled a little with the food but I thought it was fine. Breakfasts were good, some of the evening meals weren't the best and none were anything special but there was plenty of food and it was all well prepared. Drinks weren't provided with the evening meal though, not even water and drinks from the bar (including water) was really expensive. They also told us off when we tried to take out own bottle of water into the restaurant with us. That was our only complaint though.
The hotel backed immediately onto a tiny little beach with it's own little enclosed area that opened out onto the wider bay.
We spent many hours snorkelling, swimming and generally playing in the water here.
There was a little pontoon out the the bay that we jumped off and rocks around the enclosed area that provided nice launch pads too.
The water was clear and warm. There wasn't huge amounts of sea life to be seen here but there were quite a few different species of fish and we spotted an octopus, a starfish, jellyfish and some sea cucumbers.
We saw some lizards around and about of course and I spotted a snake on one of my early morning runs too. Reptiles are always quite exciting to those of us from the UK where we don't see them that often.
Morgan and I went Scuba Diving a couple of times.
We all wandered into Protaras one evening and went on a chill-our catamaran cruise as well.
This cruise took us to various places such as the blue lagoon for a dip in the sea and a quick play on some kayaks. We also had dinner aboard the catamaran and watched the sun set as we returned to Green Bay.
It did also first take us towards the ghost town of Famagusta. This town was the site of the Turkish invasion of Cyprus 45 years ago and is still something of a no-go zone. The boats were only allowed within a certain distance of it so we couldn't see much but apparently the the entire town and long beach front with it's high-rise hotels and holiday apartments became a complete ghost town after the invasion and remains that way to this day. There are still tensions between Cyprus and Turkey and the border is quite heavily patrolled by armed police and soldier. It is the site of a British military base that is there to maintain the uneasy peace.
I hired a bike and headed off for a bike ride each morning. The most exciting of these involved a trip into Turkey and back via the various fences and razor wire of the British Military base and through the various checkpoints manned by machine-gun wielding officials.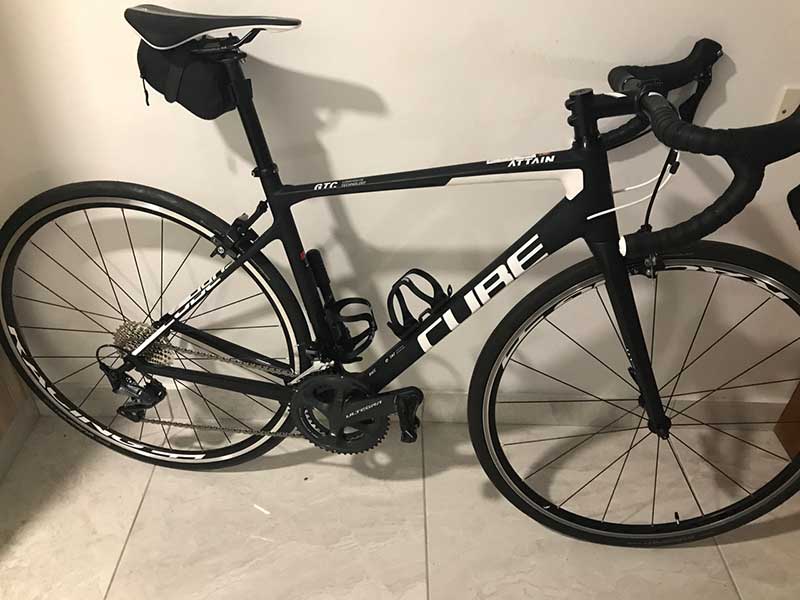 Other than that we did our best to chill-out for a week and enjoy the sunshine. It was a little to hot for us really though so most of the time we sought the relative comfort of some shade.
An ice cream man would arrive at the beach a couple of times each day and stay there for an hour or so, occasionally ringing his bell and calling out 'Ice Cream, Gelato and what we assumed was the word for Ice Cream as a number of different languages. His ice creams were nice though and the occasional call of"Ice Cream, Gelato, etc….." was actually quite relaxing.
We explored the local area when things weren't too hot as well.
Unfortunately one of the servers that most of my clients sites are hosted on also had a complete meltdown so I spent far too much time migrating all of their accounts to a new server, setting up their sites on the new server, changing DNS settings on their domain names to point to the new server and generally troubleshooting and fixing issues to get their sites and email services back up and running again…. All free of charge of course and all whilst on holiday – not ideal and it meant that I was more stressed on holiday than I am when at work! I tried not to let it affect us too much though. I'm still sorting out the aftermath of this now, but at least it is a little easier on a proper computer with proper Internet connection than it is on a phone on hotel Wi-Fi.
The journey back was simple too, other than the fact that I decided to hang around in the South West until Sunday so that I could collect a new kayak that I was buying. Anna and Morgan therefore got the train home on Saturday leaving me to it.
All in all a good holiday and i think Morgan was quite into Scuba Diving so our next one might have to involve some more of that. Let's hope it's not another 7 years until we head off on a family holiday again.
Here's a quick video montage of a Monday morning in Cyprus.