Poor Luna
Phew, we've just got back from a busy week away. It wasn't the best of homecomings as an hour after we got home last night there was a knock on the door from a neighbour. She was there to tell us one of our cats had been knocked over and was on the side of the road. We went out to investigate only to find Luna dead. Obviously there was nothing we could do other than bury her in the garden. Poor little Luna!
Such a shame as she was the only one of our cats that actually came into the living room and sat with us. The others aren't really that brave or friendly yet. We don't put them into a cattery when we go away as they have access to the house via the catflap (which they had eventually learnt how to use) and we had someone coming in to feed them each day. They are fairly self-sufficient otherwise.
We can only assume that the sunny weather and extra bank-holiday traffic on what is usually a very quiet road caught her out.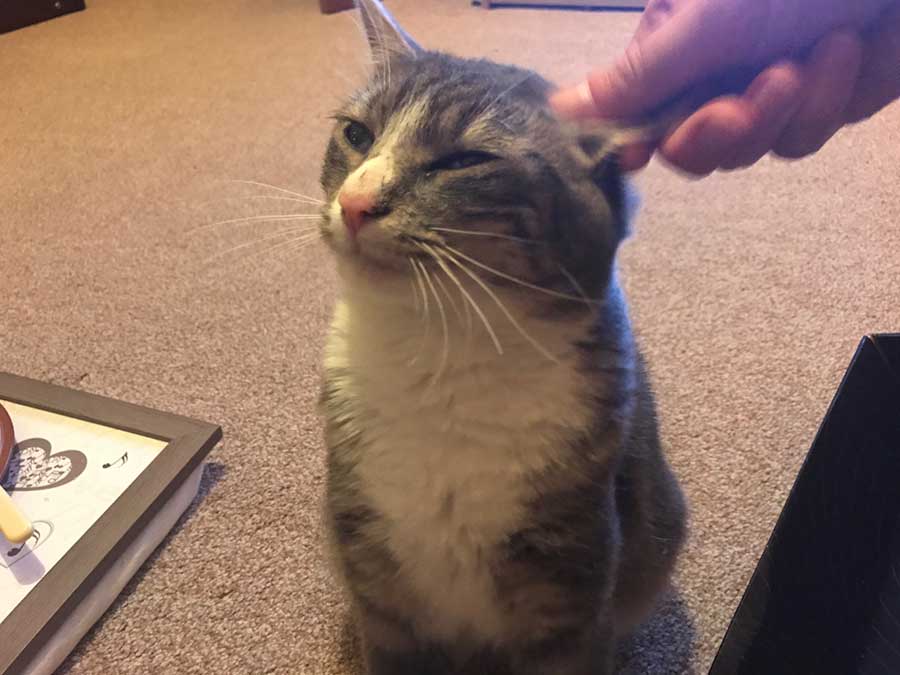 We haven't seen Parkin since we've been back either so hopefully he's OK. Cosmo has at least been seen and was in the house sat on her tower this morning.