Athena's Christening
Well, after the sad news about Luna following our return from a busy week, it's time to tell you what we were up to whilst away.
Somehow, the whole trip crept up us on a little quicker than expected and we weren't feeling ready to go away. The camper was therefore quickly packed. It had two new tyres as well and we set off straight from work / school towards my parents house. We were there for the weekend so that we could go to Athena's Christening. Athena is the latest addition to Kia and Max's family which I think make me a great uncle to her! Kia is my sisters daughter if that helps.
Biking in Bristol
The trip down was uneventful and we were soon at my parents house for dinner. We didn't do much else that evening but I had a bike ride planned for the morning. So, on Saturday morning I headed off to the south of Bristol where we used to live many years ago and met my brother Jay and his son Harry there. We then headed off into Leigh Woods and Ashton Court for a nice little MTB ride. There was off course an obligatory stop for coffee and a brownie!
A Walk to Wotton and Back
Back at my parents and somehow I was conned into taking my sisters dog Treacle for a walk into Wotton-Under-Edge. I've still not quite worked out what was going on, but I was told to walk into Wotton with the dog, Everyone else then got into the car and headed off. I don't know what they did when they got there. I had expected to meet them in the town and have a wander around with them, but no! When I got there, Anna and Morgan were waiting at the edge of the town for me and I had to turn around with the dog and head back with them! Oh well, it was a lovely day for a walk.
Cheesecake
I then got tricked into making a cheesecake for my Mum. I don't do cheesecakes by half!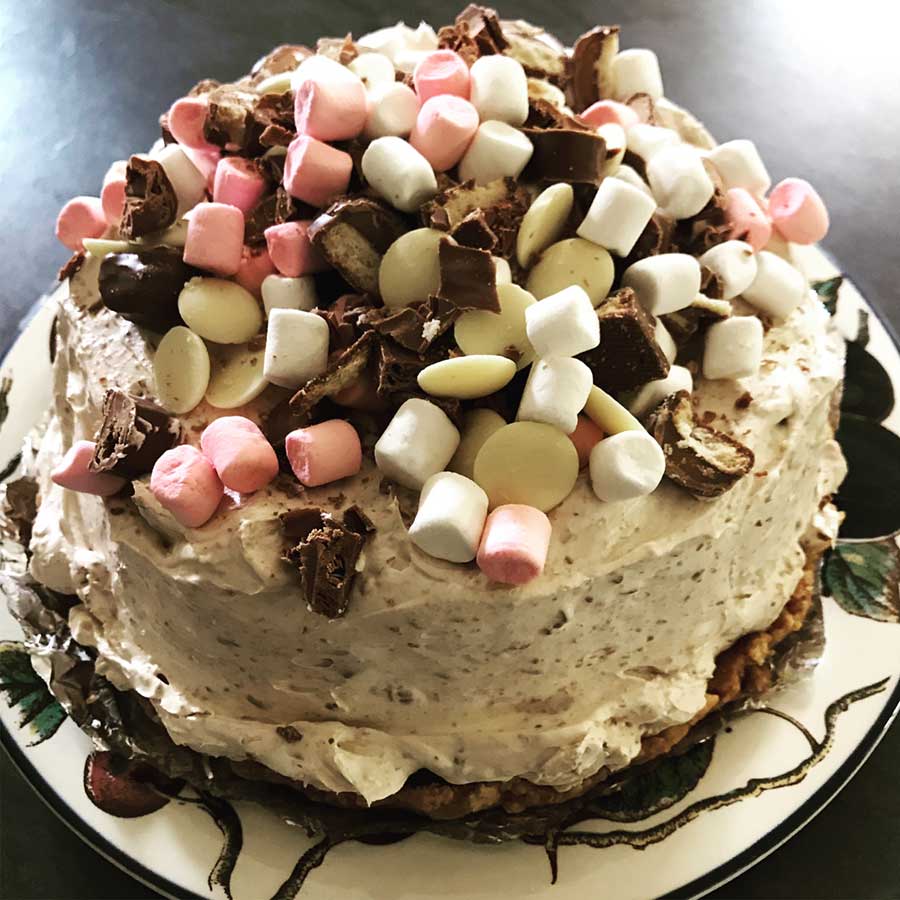 Needless to say, we didn't eat all of it after dinner so there was plenty left for breakfast on Sunday.
Training in Yate
My Sunday didn't start with Cheesecake though. Instead it was off to yate for a run around Kingsgate park and then a swim in the pool.
Athena's Christening
Back at my parents house and it was time for a fry up for breakfast and then to get into some smarter clothes for Athena's Christening. It was at the local church in Wotton-Under-Edge and was delivered by a slightly mad vicar. He was nice enough though and had some good stories to tell.
We then all headed off to Kia's house for some more food and cakes. I didn't take any photos of the Christening itself. I thought I did, but obviously not, and even worse I don't have a single photo of Athena herself, but here's one of everyone sat around eating cake in celebration of Athena instead. Ig you look closely enough you can see Athena's hand as I'm sure that's her on my Mum's lap!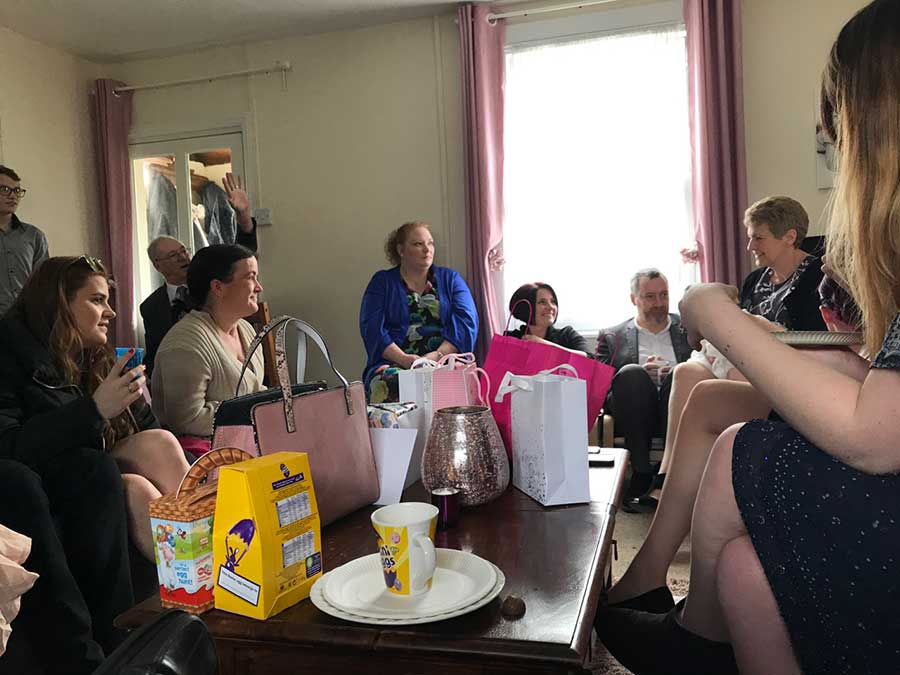 We couldn't hang around too long as we had a long drive to Heysham ahead of us ready to get the ferry to the Isle of Man. We did have plenty of time really as the boat wasn't due to leave until 1:30am but we wanted to get there in time to have a bit of a snooze before our ferry crossing. I;ll save that story for the next blog post though as things didn't quite go to plan.