Paddling out 2018
With the year 2018 drawing to a close there was just enough time for a bit more surf ski paddling. Sunday was an exploratory trip from Abersoch to Pwllheli. News Years Eve and I was back on home waters in the waves at Ynyslas.
Abersoch to Pwllheli
This looked like a good route for a possible downwinder. The geography mean that it would pick up the prevailing WSW winds and hopefully some swell too. There was a nice sandy beach to launch from in Abersoch, with plenty of parking. The same was true for the landing area in Pwllheli and the entire coastline between the two spots was sandy beach so there were plenty of get out options should we need to cut things short.
Conditions looked good for Sunday so I arranged to meet Stephen and Mark there to try it out. The drive up was through horrible mist, murk and rain and when I arrived in Pwllheli I couldn't see a thing. TIme for a mince pie and a coffee in the camper.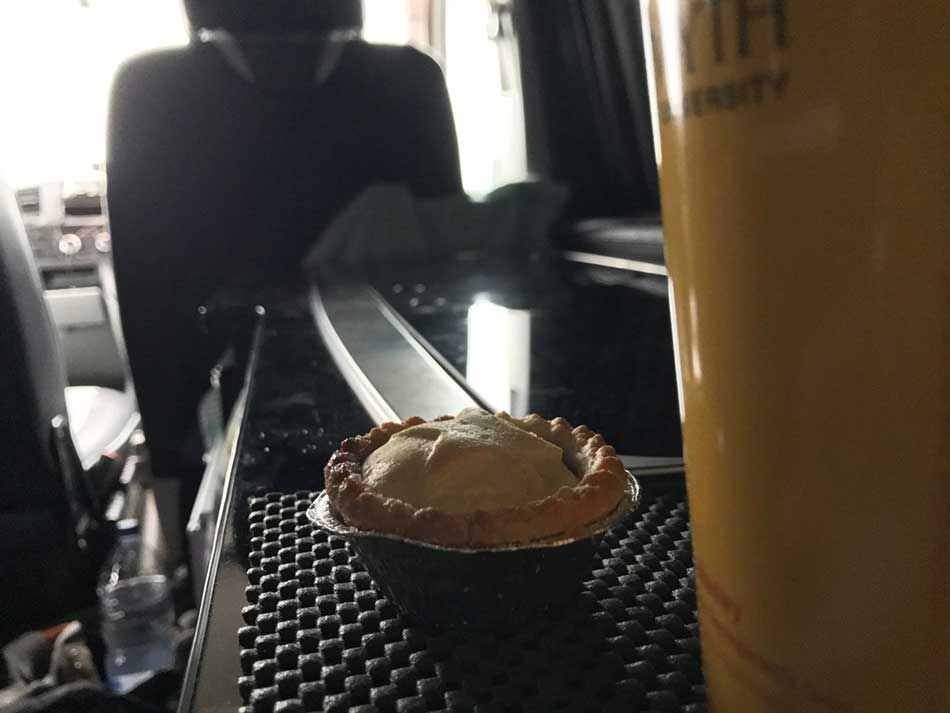 The clouds started to lift though and by the time Stephen and Mark arrived we could see out towards St Tudwal's Islands.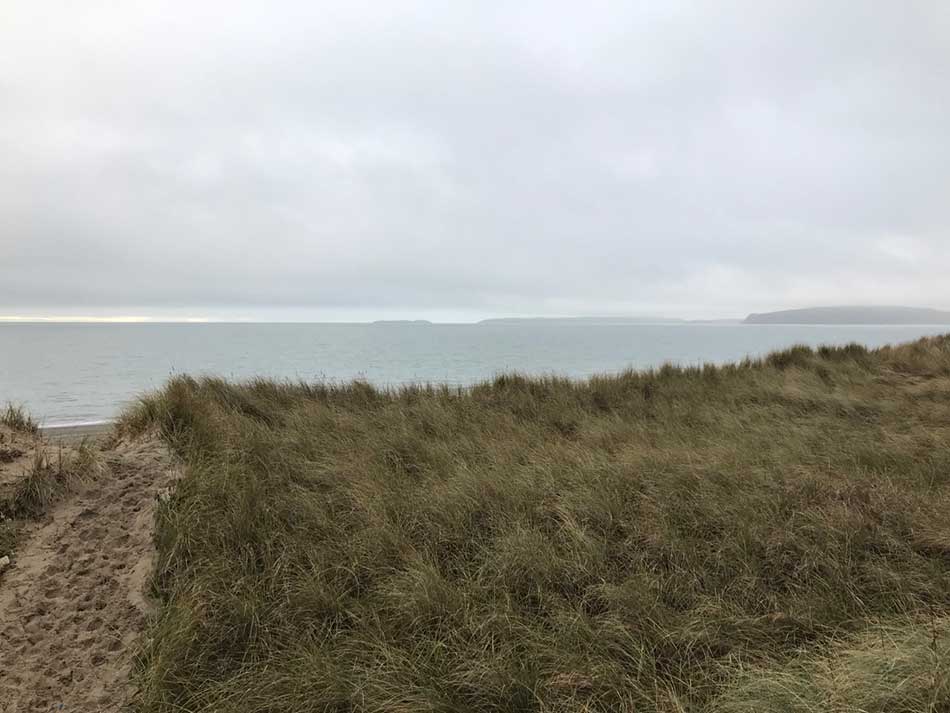 There was little wind and no real swell either so things looked a little tamer than we had hoped but it should still be a good paddle. We sorted things out, left a car at Pwllheli and all headed off to Abersoch where we got ready.
The western corner of Abersoch Beach is well protected from the winds by the headland so is an ideal place to launch. We headed off from here to the gap between the two St Tudwal's Islands. St Tudwal's West where Bear Grylls lives in the lighthouse was on our right and St Tudwal's East to our left. The waters got increasingly choppy as we headed out and there was a light wind from the west. Nothing too exciting though. There were some confused waters in between the islands as currents met and waves reflected off the rocky cliffs of the islands. Again, it didn't pose any problem and we were soon through the gap between the islands where we turned left and headed straight for Pwllheli
We could see the tall buildings of Pwllheli Prom which gave us a landmark to head for and we now had the light winds and slight swell behind us. The swell never really came to much but we were now and then able to pick up the odd short runner. Speed increased and we were making good progress. The headland at Llanbedrog marked the halfway point as we continued on with the houses of Pwllheli still a long way off.
It was a dead straight line though so on we paddled picking up the occasional wave here and there. The approach to Pwllheli beach was easy and we were soon all back on dry land after what had been an 8 mile paddle.
We played about just off the beach for a bit. It was pretty warm by now so some re-mounting practice was just what I needed to cool off. It was then time to pack up, drive to Abersoch to sort things out and then head off home. A good day on the water and a good route for a possible race someday in the future. It'll be nice to try it when there's a little more wind as well.
The Waves at Ynyslas
New Years Eve was an equally grey and unexciting day. Light winds, a slight swell and grey skies at Ynyslas. The waves weren't great but there was at least more of a swell here so I was back on my surf ski for another paddling session. This time I just did some ins and outs from the beach.
A nice easy paddle out through the breaking waves and then out to sea for 1/4 mile before turning around for a harder paddle back in trying to pick up runners and link together waves as I went. Turn around in the shallows and repeat 7 times. It was then back home for coffee, pain au chocolate and some work.