Aberystwyth Panto
After a training morning on Sunday and a Beehive Re-location, our day was still not done as we were off to the Panto in Aberystwyth.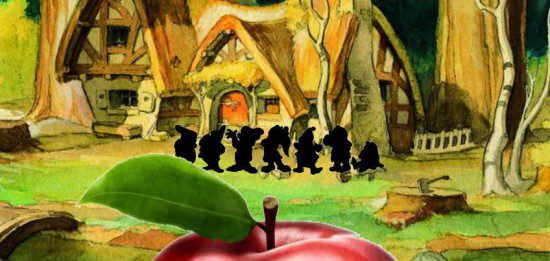 One of our Scouts was in the panto so we had originally planned to take to other Scouts along with us and have quite a big party of panto-goers. But only one other Scout wanted to some so in the end, it was just Anna, Morgan and myself, along with one other Scout and his parents.
It was Snow White and the Seven Dwarves this year, and yep. you've guessed it, our Scout was one of the dwarves. Although, with their costumes on it was very difficult to tell which one he was, but we think he was the one with the green wellies!
As usual, the panto was put on by the 'Warden Dramatic Society' and followed a now familiar template. It's always good though so there's nothing wrong with that. The bumpf from the Arts Centre says:
Don't miss director Richard Cheshire's re-working of this magical and enchanting tale. Cruella, the wicked Queen is determined that she and not Snow White will be the country's number one beauty. She banishes the royal guards – the magnificent seven dwarfs – far into the forest, and with the help of her ferocious fiery dragon conjures up dangerous and powerful magic to get rid of Snow White! Starring Ioan Guile as the Queen's henchman, Julie McNicholls as despicable Queen Cruella, Theresa Jones as Fusspot, and Richard Cheshire as the outrageous fun loving Dame Dotty Doughnut. With spectacular sets and costumes, plenty of comedy routines, slapstick, magic and mayhem and lots of surprises – don't miss it!
Anna and I found various parts of it funny, although I think most of those jokes went over Morgan's head – I hope so anyway! He instead found anything about bums or willies funny as is customary for 9 year old boys. I quite liked the dragon too with his various 'Welshisms'. I guess that's the beauty of the panto as it appeals to all ages. If you haven't been already then it's worth a trip.