Struggling Hedgehogs
We've seen a number of hedgehogs here recently. First I found one asleep in a big pile of leaves whilst gardening. I left it where it was and put off clearing up the area. The hedgehog has since left but I've yet to clear up.
Unfortunately we also found a dead hedgehog in the hole under the trampoline. There wasn't much I could do about this, but in hindsight, the fact that there was only one there was probably a good thing as the hole had potential to be quite a good animal trap!
I then found another not very healthy looking hedgehog in the garden the other day. It was out in the daylight and not doing anything. At first I thought it too was dead but it did just move a little when I picked it up. I didn't hold out much hope for it but I put it in a box with a whole pile of dry leaves. We gave it a saucer of water and some cat food and brought it in for the rest of the day to warm up a little. It didn't move at all but it was still just about alive.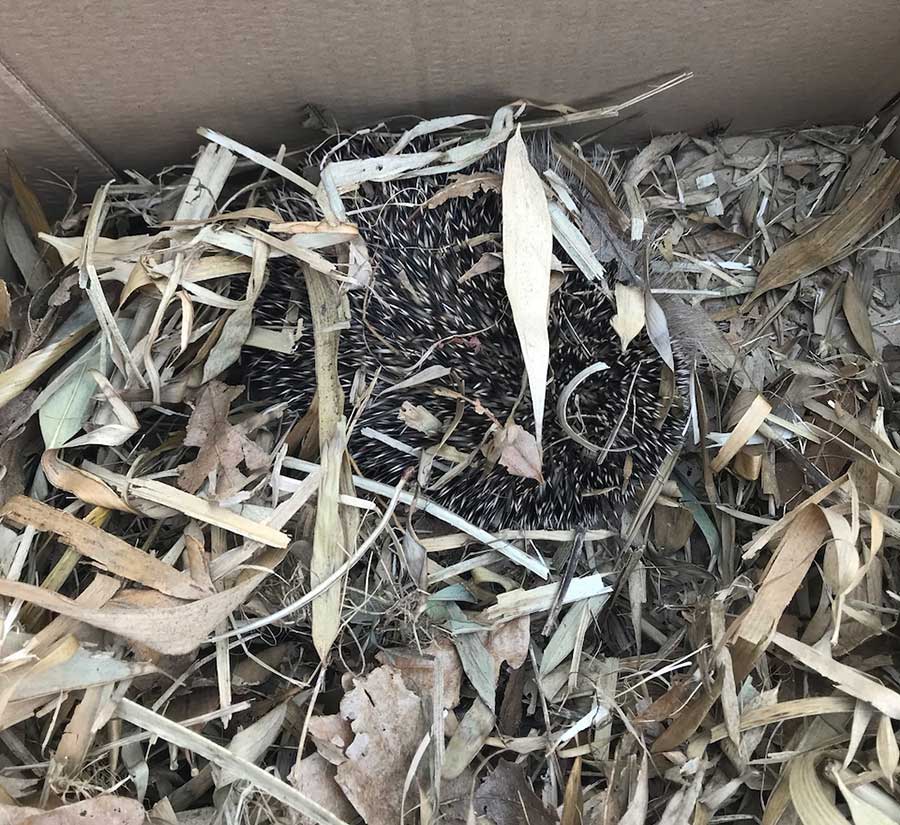 The local hedgehog rescue centre told us to just put it back outside as it was likely that it had only just woken up after hibernating for the winter and hadn't come around properly yet. That's what we did, but unfortunately come the next day it still hadn't moved and had died overnight. I suppose we can't save them all, but it was worth trying. I might make some wooden hedgehog shelters ready for next winter though as it would be nice to do what we can for them.