Katsu Curry Thursday
With lockdown here in Wales continuing we had literally been nowhere for months. To the extent that we've been wondering if there is still a world outside of Ynyslas. The camper van hasn't moved for almost a year now and is going to need new batteries and no doubt some TLC to get it back up and running. The car hasn't moved for ages either but will at least start with our battery booster pack. I can at least confirm the latter now and confirm that there is a world outside Ynyslas. After months of going nowhere, I did venture about 8 miles down the road last night to pick up a take-away from Ynyshir Hall
Michelin Starred Take-away
I did blog about our posh take-away from Ynyshir Hall back in June when we had one for the first time. Having just looked at the excerpt pf that post it too starts with the fact that it was the first time I'd left Ynyslas for months. It seems history is repeating itself. We had a few take-aways as treats last summer but hadn't had one for quite a while. We're not doing anything else with our lives at the moment, so it was definitely time for a treat.
The Take-away this week was a nice 3-course meal as well which had to be good. Masked and socially distanced I soon had my takeaway in hand. Of course, on auto-pilot I had stopped the car and taken the keys out when I pulled up on the driveway. This meant that it wouldn't start again. I had to get back under the bonnet in the pouring rain and connect the booster battery.
I was soon back to the safety of home with our take-away. The first course was a delicious (you wouldn't expect anything else from Ynyshir Hall) chicken and mushroom soup. It was certainly full of flavour. The main course was a lovely Katsu Curry with sticky rice and a salad. Unlike most Michelin starred dining there was plenty of it too. We shared some with Morgan and Anna wasn't able to eat all of hers. I did, of course do the right thing and help her out!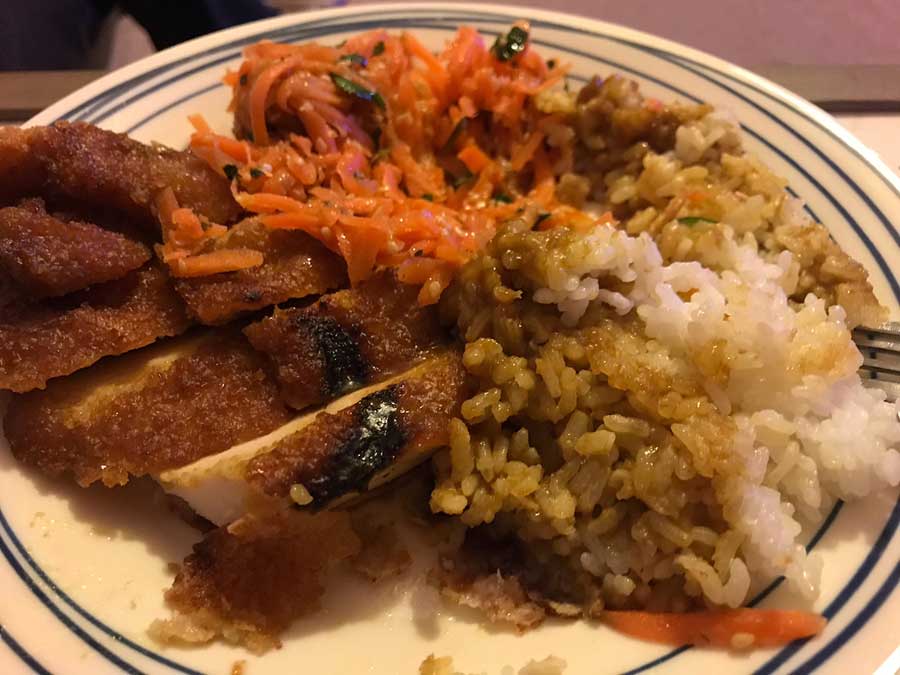 Pudding was a molasses rich sticky toffee pudding Mmmm, Mmmm. Again it was a decent sized pudding too.
It might not be quite the same as an evening out somewhere, but it was still a nice treat. Before lockdown we had plans to visit a couple of the UK's top restaurants, but these plans have obviously been put on hold for a while. We are I guess lucky that one of the top restaurants is just a few miles down the road and that they have been doing take-aways to stay in business. Hopefully we are supporting them as much as we are treating ourselves.
Hebrides Dining
The treats don't end there though as we have ordered 'four ready-to-enjoy courses' from Home-X experiences. As lovers of the Outer Hebrides we just couldn't resist it when they had a gourmet meal called 'Cooking the Hebrides'. This will consists of:
Isle of Harris Gin Cured Smoked Salmon with cucumber and apple chutney and dill crème fraîche
Stornoway Black Pudding and Pork Belly Pressé with scotch broth and bean ragu
Warm potato salad and shellfish rouille with pickled turnip and barbecue scallions
Salt baked beetroot with hebridean blue cheese and walnut dressing
Tipsy Laird Trifle – stem ginger, sea buckthorn and vanilla cream
Cheese course – Mull cheddar, onion & Tamarind relish with water crackers
Wine – Séptimo Sentido Verdejo
I can't wait already!!!