Christmas is Coming
45 days to go as I write this, so less than that by the time it is published and you've read it. Christmas is coming so it's time to make a start on the Christmas Cake!! It might end up being a little different to usual thanks to Coronavirus this year but let's hope we can all still make the most of it. Maybe it'll be a good opportunity to make some new traditions.
Some things rarely change though so the annual Christmas Cake baking started at the weekend. As usual, I thought about using a different recipe just for a change. In the end though I stuck with what I know best as it's always nice. I was a little restrained this year though and only made one cake. It is only me that eats it afterall. For some reason, Anna and Morgan don't like fruit cake!!
The fruit was soaked in brandy overnight on Saturday.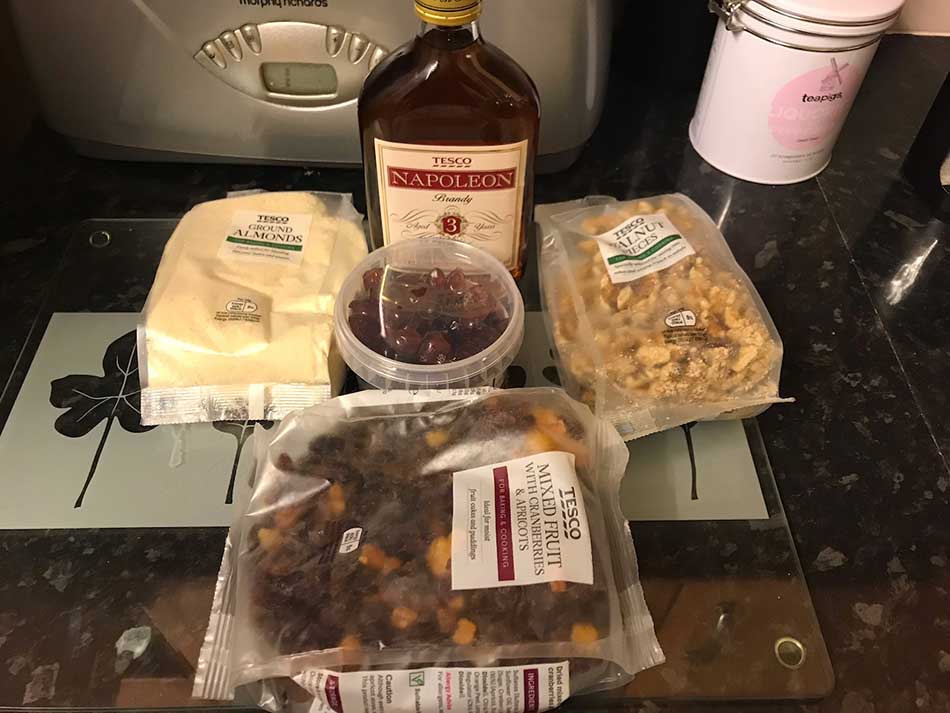 The rest of the ingredients were lovingly thrown together on Sunday and the cake was popped in the oven. Soon the house was full of the smell of Christmas! I even watched a Christmas movie while it was baking.
Time now to feed it over the next few weeks and then decide how to decorate it this year. After the baking, feeding and decorating I'll then have the fun of sharing it and eating it to look forward to.