Lockdown on the Beach
Little has changed as far as the Coronavirus lockdown is concerned. We've been told in no uncertain terms to 'Stay at Home'. Last weekend no one seemed to be listening as it was busier than a Bank Holiday weekend here, but the message is now getting through it would seem.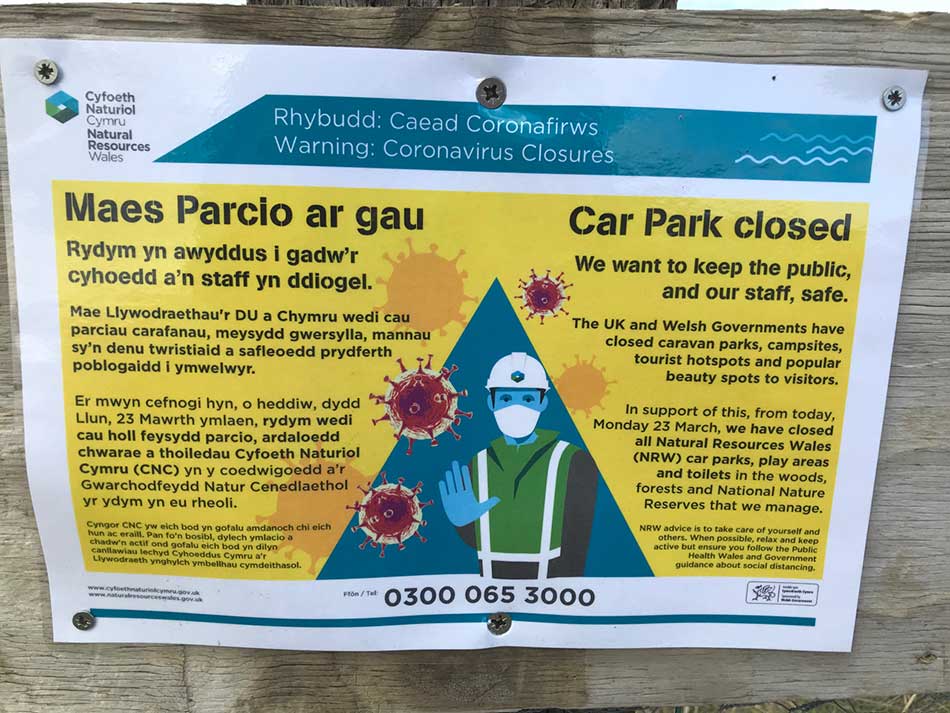 For us, it isn't really that much of a hardship. In a way, living here in Ynyslas means that we have been doing our best to practise social distancing for the past 17 years. We live here to get away from it all and have a quiet life. If anything the fact that we currently have it to ourselves is lovely. Morgan has been practising self-isolation for years as well. He can't think of anything better than being confined to the house to play on his X-Box all day long. If he had it his way he wouldn't go out at all.
We are of course forcing him out into the fresh air now and then, even if it is just for a short walk to the beach. We've not long got back from a quick walk through the dunes and along the sands. It's amazing how quiet it is out there. It's usually pretty quiet here and I've never noticed any background noise but today there was a deeper silence that was pervaded everything – bliss.
The beach was deserted and reminded me of how it used to be much of the time many years ago. Not a soul in sight. I hadn't really noticed how much busier it has been recently as I guess the numbers of people here has only very slowly increased so the change was gradual and went unnoticed. That was until everyone was put into lockdown and suddenly it was back to how it used to be 'back in the day'. I could get used to it being like this, if only we were allowed out and about in our own neighbourhood a little more.