Jupiter and its Moons again
We've been treated to another great view of Jupiter and its moons tonight so I tried to get a better photo. This time I used the live view feature on my SLR to get better focus. It still isn't easy, although I did only spend a few minutes doing it, but the results are better than the other night.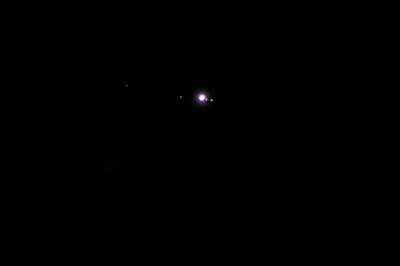 It's still pretty cool being able to see them so well, I wonder how much better it is through a telescope and how much you have to spend to get a decent view?