Miserable March
The weather forecasters have been going on about how wet March was. The long-term average for Wales in March is 118.5mm in March. Many places saw double that. We're actually quite a lot drier here on the coast than in the rest of Wales. We never get that much rain so making comparisons with the rest of Wales is pointless. Fortunately, I've been running a weather station here in Ynyslas since 2005 so can compare the stats from that. Looking at the rainfall data, March was indeed a lot wetter than February. We had 80mm of rain in March, compared to only 10mm in February. It wasn't as wet as in January though!
I've collated all of the March rainfall totals since 2006 (the first full year of recording). As you can see, March 2023 was quite a wet one but we've had wetter months of March not too long ago.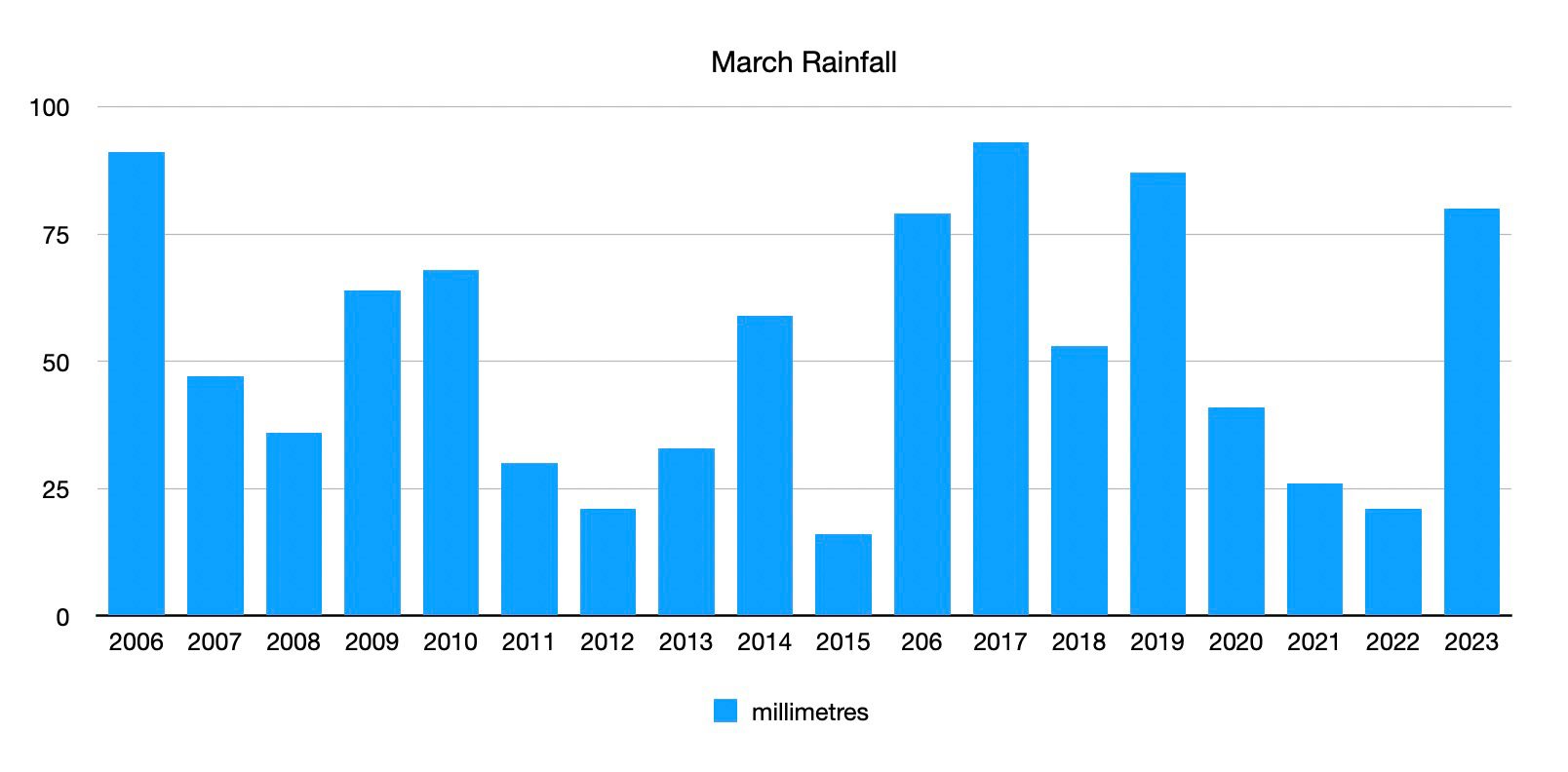 Yes, it's above average for the month it would seem, but it doesn't look to be exceptional. There was however a large difference between the amount of rainfall in March this year at 80mm and last year at only 21mm. This has been reflected in our energy production from our solar panels. Yes, I record the data from the solar panels as well!
The graph below shows the total yield from the solar panels each month. I've highlighted March 2022 and March 2023.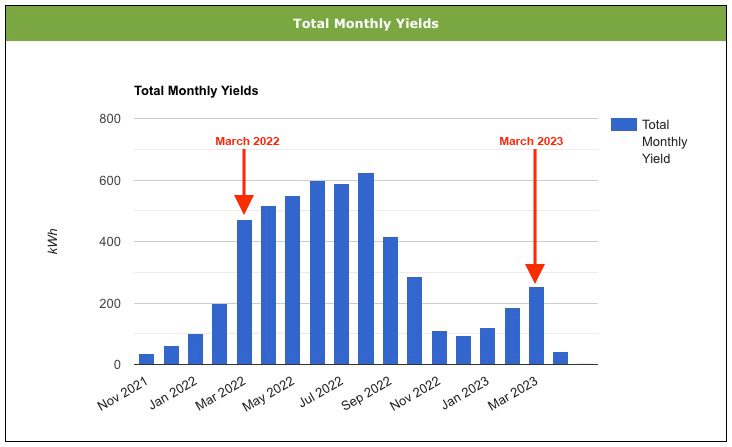 As you can see, last year there was a massive jump between February and March. In February 2022 we produced just shy of 199 kWh but that jumped to 473kWh in March. So far this year, January and February were on par with last year but we didn't see that significant jump in March. We only produced 252kWh in March 2023, compared to the 473kWh in March 2022.
Something of a disappointment really, but I have a feeling it was March 2022 that was exceptionally good not 2023 being exceptionally poor. The chart above with the huge jump between February and March 2022 might suggest that as well.
Let's hope April makes up for it!