Unique Gifts for Your Wedding Entourage
Your wedding day will not be complete without the people who genuinely love you. Your wedding entourage, including your close friends and family, shoulder huge responsibilities to make your day magical. They exert a lot of effort in choosing their attire, shouldering travel expenses, going to rehearsals, and party planning. Therefore, it is only fair to show gratitude for their time, encouragement, and effort by giving them simple tokens of appreciation.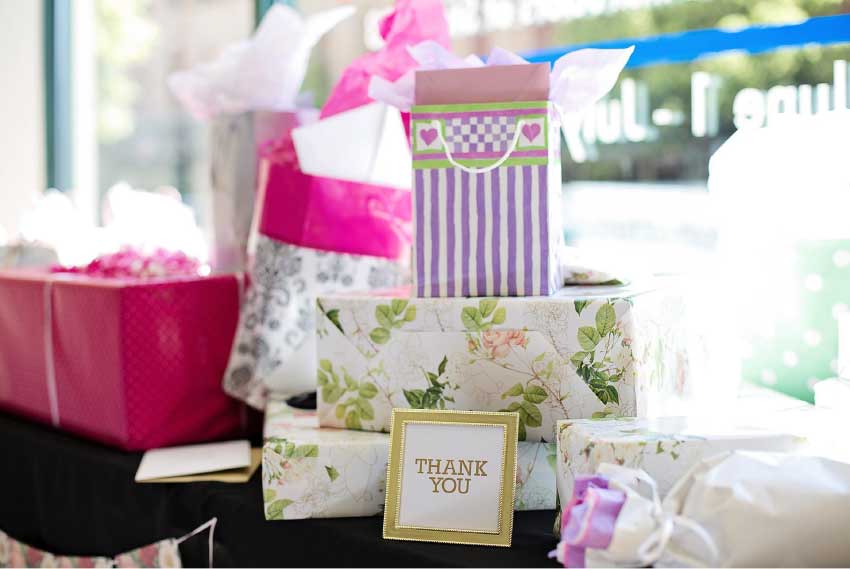 If you are running out of creative juices and can't think of anything memorable to give your entourage, this article will help. The key is to think of a gift that has a personal touch, is memorable, and is valuable even after the wedding day. Below are some ideas that can help you make the perfect gift for your entourage.
Personalised eco-bags
Tote bags are trendy since they are marketed as eco-friendly and reusable. Try to purchase blank eco-bags and paint the names or initials of your entourage on your own, which will give your presents a more personal touch. You can even use different font styles to match your guests' personalities. For example, you can use a flowy script for the ladies and a simpler font for the gentlemen. However, if you do not have time to do this, you can just pick a specific design that suits your theme. If you want to add something unique and personal, insert handwritten notes, personalised stationery gifts, or thank-you messages.
Yummy treats
You can hand out yummy treats if you want to steer away from things. Perhaps give away delectable sweets such as chocolates, macarons, or small jars of flavoured jams. You can visit your local bakeshop or do it yourself to make it more personal. Consider giving these to your wedding guests during rehearsals or after the wedding; any time is an excellent time to treat them to something tasty! You can also share these treats with your flower girls and ring bearer.
Boozy gifts
Do you and your partner have a favourite alcoholic beverage that you'd like to share? Then, you can give your wedding entourage a boozy gift. You can make it look unique by placing it in sleek liquor gift boxes, or you can shop for wooden boxes and paint them with their initials. You can even add some funny notes like, "Friends don't let friends go thirsty" or "Please rescue the wine trapped in the bottle."
Creative mugs
Mugs are another practical gift idea. You can personalise plain mugs by adding your wedding monograms, or you can also use your imagination and add elements associated with your theme. If you are artistic enough, and if time permits, you can customise the mugs and design them based on the recipient's personality.
You can also include other items such as coffee sticks or a small pack of coffee grounds. If that is not the recipient's preferred beverage, you can try adding loose tea leaves or several tea bags. You can even include a stirrer or a set of utensils if your budget allows it.
Final thoughts
Your wedding is all about you and your partner, but it won't hurt to make your entourage and close friends feel a little special too. These ideas are perfect if you are looking for unique and affordable gifts.