Back on the Water
It's been about 9 months since my heart attack now. So, with the water beginning to warm up and some sunny days it was finally time to start getting back on the water.
Sardinia
I eased myself into it with a few days of sea kayaking in Sardinia. Going on an organised trip meant there was slightly less effort involved in way of carrying kit to and from the water and such like. The temperatures were a little kinder in Sardinia too and of course there were other people around.
All went well with that. The chest pains were no worse than usual and I had a couple of little swims in the cool waters too which all felt fine.
Kayaking with Aber Kayakers
Next up was a session on my surf ski with Aber Kayakers. This was a chilled session in the gravel pits so nothing too strenuous. It did mean getting my kit out, checking it over and of course getting it on and off the camper.
Windsurfing at Last
It was then looking windy on Saturday so I decided it was time to go windsurfing again. Conditions looked ideal. The sun would be shining, there would be wind but not too much in the estuary and the water was likely to be flat. So, after checking my kit over I loaded up the van and headed down to the estuary. There would be quite a few kite-surfers about and I was meeting Diane and Chris there too so I wouldn't be out on my own.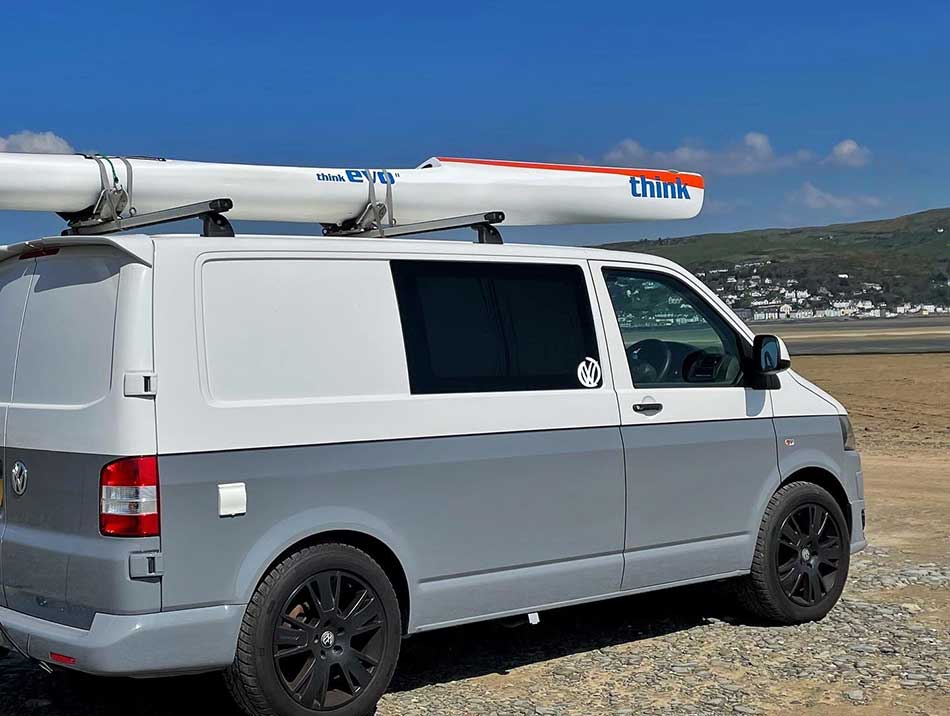 The conditions were exactly as expected. The wind was a little up and down so although I managed to get going on my 85 ltr board with a 5m sail I soon popped home to get a bigger 100ltr board. That was Ok for a while but then the wind dropped a little more so I rigged a 5,7m sail as well. Of course, the wind then picked up again but as the water was flat this was fine. In fact it was a good excuse to rig a fair bit of kit to make sure it was all OK.
Hopefully that's it now and there'll be no stopping me! Although I guess I'll have to find people to go out with these days and won't be allowed out on my own for a while.