Scorchio Surf Ski
Yesterday was the hottest day of the year so far according to the Borth & Ynyslas Weather Station at 24.8ºC. We broke that today though with 26.7ºC – scorcher! It's not a record for the month of May in Wales, but it's not far off. It was such a nice day that I just had to go for a surf ski paddle.
I headed along the beach towards the estuary and then up the estuary into a brisk Easterly wind. At least that helped to keep me cool(ish) and the tide was coming in so I had some help from that (as planned). I was going to continue paddling up towards Glandyfi and onwards until the tide turned but decided it was just too nice for too much effort. Instead I stopped off at the beach on the north side of the estuary and chilled in the shade of the oak trees than line the beach here. Not a bad place for a lockdown lunch break!
I waited for the tide to turn and then headed back. Typically the wind turned with the tide so I had to paddle into the wind on the way back as well but I can't complain when I had conditions like this.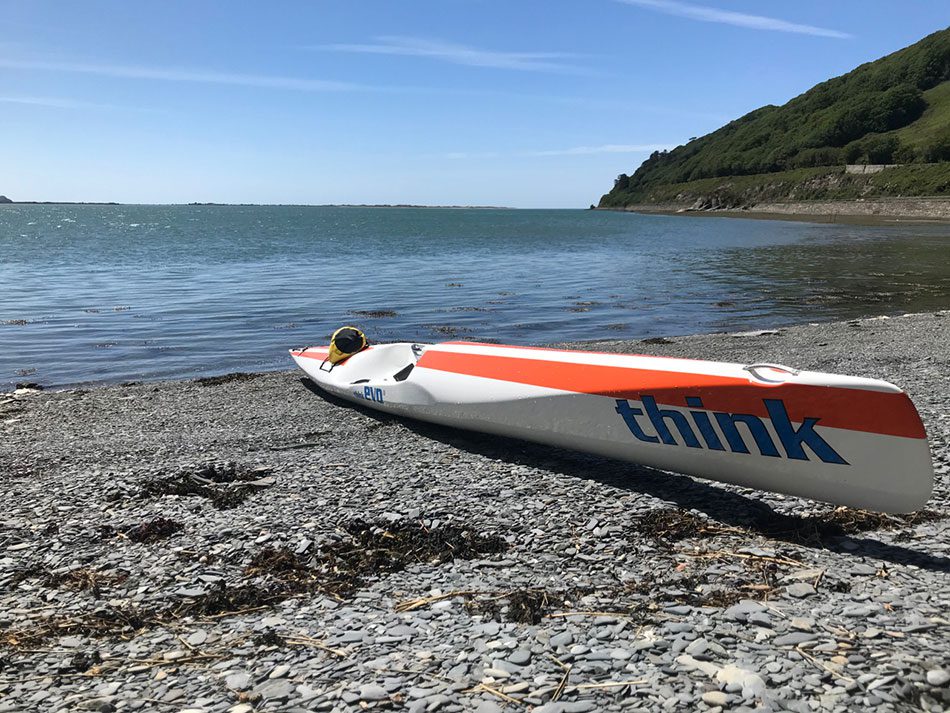 Back at the beach in front of our house and Anna was out chilling on the pebbles. We stood and watched the dolphins for a couple of minutes and then headed home where ice cream was waiting for me.