More Fun in the Sun
After a fun little surf ski session on Wednesday, the sun was out once again on Thursday and the waves were a little bigger. There was also a bit of a breeze to add some lumps and bumps to the waves but it was still perfect for a fun surf ski session.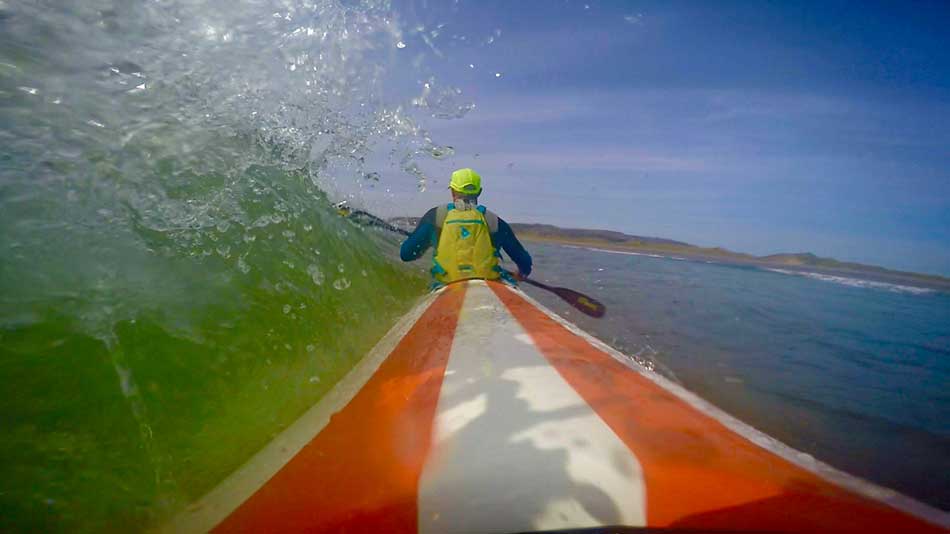 I wasn't out for long as I had already ridden a stage of 'Our Giro' first thing in the morning, and had been for a hard lunchtime run so I was fairly tired, but when the conditions are like this what else could I do!
I had a better mount for the GoPro today as well so it didn't keep falling off or looking lop-sided!