Turkey day 2 – Bike recce, sea swim and finding my way around
The start of day 2 merged with day 1 really as I was still travelling, but after trying to sleep it was time for breakfast in the hotel. Breakfast was like the rest of the hotel, basic but fine. I then met up with a rep which brought up the whole bike transfer fiasco again but he wasn't any help. Time to forget about it and sort out a refund when back in the UK.
Next up was a visit to the team hotel where I met Alison, Karen, John and Hazel from INTRtri. Alison was in a worse predicament than me as her bike had gone AWOL whilst being shipped overland by a courier with most of the other Team-GB bikes. She has managed to borrow one for the race but as yet no one knows where her bike is or how it went missing!?
After meeting up with everyone I went for a walk around the local area not far from the hotel. I bought some water and fruit, wandered over to the beach and then chilled in the hotel lobby writing this blog post…
Later in the day once the temperature had dropped just a little – it is pretty hot here to say the least – Andrea, Karen and I joined a few others on a bike ride. We cycled into the harbour where there we pirates moored alongside!
We then went to the transition area of the Triathlon where the three of us headed off on our own to do battle with the mad Turkish traffic along the bike route.
The bike route is a 10km loop that Sprint distance athletes do twice and Olympic distance athletes do four times. It's dead flat, dead straight and should be fast. If it weren't for the bumps, potholes and drain covers and the fact that half of it is cobbled then it would be super fast.
I'm not so sure about the run course though as it has a nasty climb in it that we have to do 2 or 4 times depending on whether your are doing Sprint or Olympic distance. It's the same for everyone I guess but it will certainly make it a slower run than it could be.
When we got back we went for a quick swim in the sea. The temperature was lovely, it was fairly clear and more conducive to chilling and relaxing or even 'chillaxing' than any serious training. We didn't swim far and what we did was easy. I even stopped off for a while to watch a turtle, not something we get chance to do very often back home on Wales.
Next was a quick drinks reception for the team at the team hotel which is just around the corner from my hotel and then it was time for a dinner. Not a bad buffet selection. Nothing amazing but it all tasted nice to me. I did of course eat too much, I just can't help myself when at a buffet, I feel as though I not only need to at least 'try' everything but as though it's going to go to waste so I have to try to eat it all… I did restrain myself to a certain extent, but still ate more than I need!
The restaurant has some nice views too.
in the evening so it didn't get quiet until about 3am and I'm usually beginning to wake up at 4am!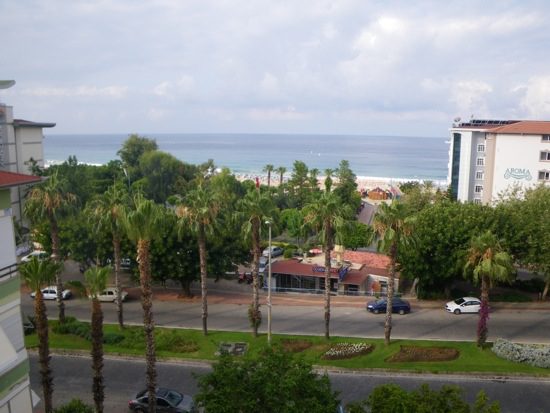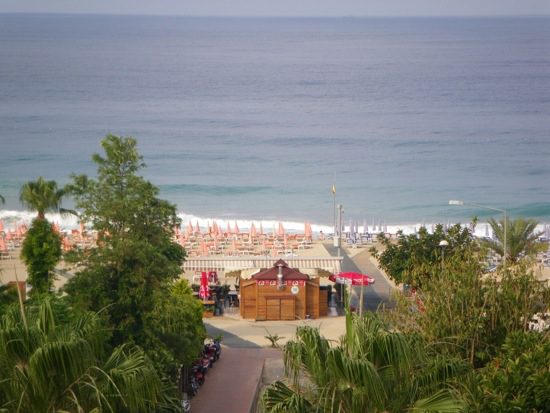 Not a bad day seeing as I only arrived here at 4am this morning, I feel as though I've packed quite a bit in already and have been making the most of it. It was good to have some wifi access too as it meant I could message Anna and Morgan to keep them up to date and even had a Google Hang Out with Morgan after dinner. It's good to hear that Jim is dropping some bees off with us back at home as well. Hopefully Anna will blog about that in my absence.
It was then time for bed, although things only really start going here late
Sponsors.
If you would like to sponsor me and get some positive exposure for your business at the same time, please
get in touch
or use the donate button below. I'll do my best to make it worth your while.
I'm currently racing for Scimitar Sports Racing Team and Beet-it Sport