Getting the Kids Out the House (Without Bribery)
Games consoles and computer games are all the rage these days, popular with adults and children alike, they can provide hours of joy, help people stay social and even create new communities of individuals who play together regularly. Unfortunately, they tend to grab the attention of children and you'll find many a parent having a moan about the 'amount of time spent inside' or the 'amount of time they spend in front of the telly'. While video games are good fun, here are some great ideas to get your kids out of the house, without having to resort to bribing them!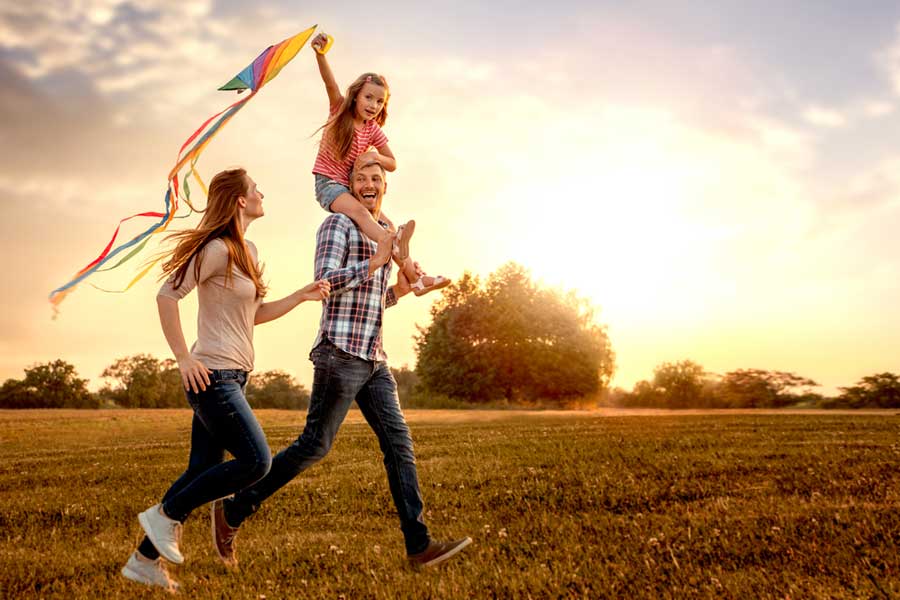 Geocaching
The world's modern treasure hunt, geocaching is gamifying the outdoors and providing an exciting excuse to get outdoors, get exploring and find some treasure caches! Geocaching works via GPS and you can find free geocaching apps on the Android and Apple stores to get you started. The app will highlight nearby caches and provide clues to find the cache itself. It might be big, like an all-weather duffle bag tucked under a fallen tree or quite small, like an old film canister hidden in a hole in the wall. The fun is in the find, once you do, sign the guest book, swap out the treasures for a small one of your own and replace it for the next treasure hunters to find.
Playgrounds and Adventure Playgrounds
You probably remember days you spent at your local playground as a child or getting the opportunity to visit a huge adventure playground and having the freedom to explore, roleplay and challenge yourself with climbing activities, swinging from bar to pole and proving you were the king of your imaginary castle. Modern playgrounds take it that one step further, involving apps within multi-games arenas that kids compete with footballs and basketballs to score the most, further gamifying the outdoor experience. Even schools are investing in exciting playground equipment, providing their students playgrounds like this, that are proven to improve attention spans and attendance.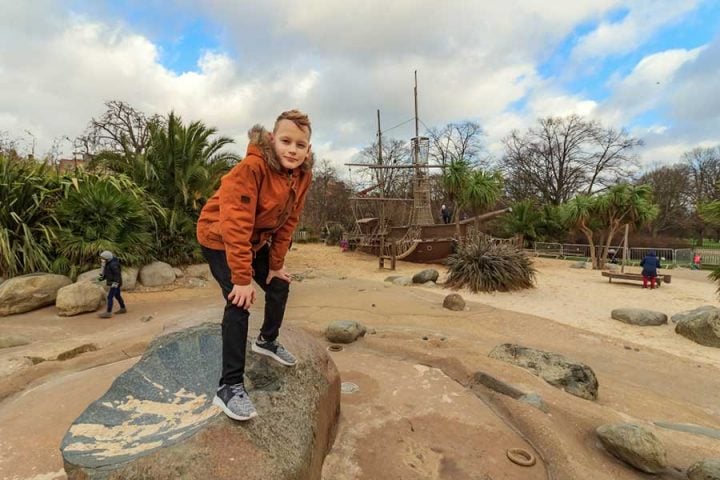 Animal Experiences
Zoos, animal parks and farms make for a fantastic place to take children as a learning opportunity about the wildlife that lives in our world and how to ensure they continue living on our planet without issue. Some places also provide you the opportunity to get up close and personal with some interesting animals, from fluffy lambs and cute bunnies to bouncy lemurs and smartly-dressed penguins. Some animal experiences need to be booked in advance so make sure to research before you go but there are also half and full day excursions that allow your child to play "zookeeper for the day", that make for an awesome close-encounter.
A Garden of Their Own
Schools, who provide outdoor allotment spaces, regularly comment on how keen pupils are to get involved with growing produce and being self-sufficient so why not offer your child a portion of the garden to grow what they like? Together you can design a DIY planter or go out and purchase a small planter box, then research the best growing conditions for certain plants but allow them the freedom to plant, cultivate and grow. You might be surprised at their dedication to the cause and even better, get yourself some yummy fresh vegetables and fruit out of their gardening endeavours!
Getting your kids outdoors shouldn't be a case of pulling teeth and can grow and foster their imagination, preventing them becoming bored in the future as they develop their own daily to-do lists. It's also a good way to provide freedom in a safe way, rather than just kicking them out the house in the morning (not unlike some of our parents did to us all those years ago!). Most importantly, spend the time outside with your kids having fun, smiling and shrugging away the stresses of school and employment.